Thursday, December 24, 2009
Our little man is 6 weeks old now, and he is growing fast! He is much more high maintenance than any of my other kids were, and he loves mommy. This is a big reason I haven't been blogging much I have been very tired lately. Last night he actually went to sleep around 11:30, so I feel great today. I have been up until 2:00am nearly every night. He is such a joy though, and I wouldn't trade it for anything. They grow so fast, and I want to cherish these moments no matter how hard ;)

Friday, December 11, 2009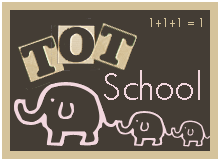 Buttercup is 22 months


Playing puzzels
She loves our Little People Nativity
All bundeled up for Christmas lights
We are still plugging away at our studies, but a little lighter the past few weeks. The newest little man doesn't give me a lot of free time. Just one more week and then we will take two weeks off. I hope to start a fresh in January. Other than the basic phonics and math Buster has been copying Jesus' birth story from Luke 2. I plan to have him make a little book out of it when he is done, and daddy will read it on Christmas Eve. Reading has finally clicked for Buster, and I finally convinced him that he can read an actual book. Up until now we have tried easy readers off and on, but it was like pulling teeth. Two weeks ago I got out Little Bear for him to read. He has finished the first book, and read one story from the second. He is actually enjoying it and reading it really well. I have the book that is three books in one. When he finishes we will start Frog and Toad, which was my personal favorite from childhood. We have also been doing some fun Christmas stuff. My husband made a wooden advent calendar a couple of years ago, and I stuff it with candy, verses, and a daily activity. Last weekend we went to the coast to see some lights. On Sunday we checked out a really neat Nativity called Bethlehem boulevard. You broke up into groups and a leader took you through like 9 different settings complete with actors and props. The finally was the manger! It was really neat and the kids loved it.

Our sweet baby boy is one month old now! I can hardly believe it. He is such a sweet boy, but loves his mama time. It has been hard to do much of anything except the basics. He does love his sling though, so that helps sometimes with cleaning. Here are some new pictures to enjoy.

Saturday, November 28, 2009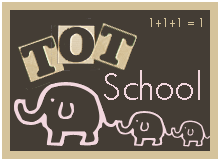 Buttercup is 22 months.

The last few weeks we haven't done much Tot School, but we have been getting used to a baby brother.

Cheesy smile! She is doing pretty well with the little man so far. She does like to touch his face and try to pick him up.

Bath time her favorite!


Making Thanksgiving cookies.

We were back at school this week after a two week break. We only had three days of school, but they went well. Here are some pictures of the last couple of weeks.


They both watched the birth, and were so excited to be there.
All my babies!
He loves having a little brother.
We made cookies for Thanksgiving!
Our Christmas tree! The kids help decorate it last night!
Be sure and visit wird unsocialized homeschoolers for more weekly wrap ups
http://www.weirdunsocializedhomeschoolers.com/
I'm finally posting after a crazy and wonderful almost 3 weeks. Our little man is doing great, and we are just all enjoying him. My father in law had a heart attack 3 days after he was born. We are so thankful he was able to have a quadruple bi-pass and is recovering well. Needless to say this was a very special Thanksgiving for us. I hope you all had a blessed day as well. Here are some pictures of the last few weeks for you to enjoy.

They were so excited to be at his birth.