Wednesday, May 27, 2009
Buttercup fell asleep eating luch today, so I had to take a pictures of course!
We planted our vegetable garden a few weeks ago adn it's doing great. I can't wait for the fresh tomatoes. I ended up planting 10 tomato plants, because there were so many kinds I wanted to try. I'll blame it on the plant warehouse for being so cheap.

I picked these from our strawberry plants yesterday!
Tomatoes
We took the kids to River Forks park on Memorial day. It was a gorgeous day and they had a blast.

Buttercup, isn't she so sweet.
Big Brother and little sister!
Love the tongues
Her hair goes crazy in these slides!
Sweetpea loves these
tongue again
She is so pretty!
Buttercup exploring the river
He loves water
Sand
Sunday, May 24, 2009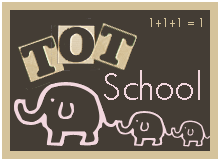 For some strange reason I haven't been getting my camera out much lately. We have been doing school, and the kids have been doing great lately. I plan to finish up this school year in about two weeks, so Sweetpea will be graduating from Tot School soon ;( Next fall I will be focusing this on Buttercup. Here are a few pics I managed to take.
Buttercup loves playing with her blocks now.
Stacking! She can stack up a small tower,
Thursday, May 14, 2009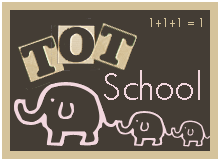 We are finally back! Tot School has been happening at our house. I have just not gotten around to posting about it, or taking very many pics. I'm feeling much better as I near my second trimester. These pictures come from the last couple of weeks.
Sweetpea has been working on her writing a lot lately. She wrote the A on the bottom herself.
Playing puzzels!
Buttercup insists on having something to do when the others are doing school
She loves this counting book.
Sweetpea's coloring is getting better all the time.
Buttercup's first time with playdoh
She lasted a few minutes before the eating began ;)
I may be kinda partial, but I'm pretty sure my girls are some of the cutest on the planet. They have been really starting to play together and enjoy eachother. Sweetpea has been insanely jealous, but is really starting to love her little sister. It is so sweet when they get along.
Buttercup is getting so big ;(

Sisters
Buster's soccer season is still in full swing, but Sweetpea finished last week. She had fun, but I'm glad to only have one soccer game on Saturday instead of two. It was a little crazy at times. Buster is really enjoying himself, and he has gotten a goal at both of his last two games.

Lounging!