I really can not believe that it has been over a month since I last posted a blog on here. Let me tell you the last several weeks have been crazy around here. I spent several weeks sick from Whooping Cough, we celebrated our 10th anniversary, Buster took his first standardized test, our plumbing went bad, my husband is completely remodeling our 1 bathroom, Buster joined the swim team, and we have tried to squeeze in some fun and school where we can. I'm very happy that my husband and I decided not to start our next school year until the end of August this year because the rest of our summer is gearing up to be just as crazy. I will spare you all of the details of this crazy month and just say that we are really growing and trying to learn from this crazy life.
We went for a hike on Memorial day weekend! My husband bought me roses for our 10th anniversary!

The girls made us a cake for our anniversary. Sweetpea wanted chocolate and buttercup wanted pink frosting!
Sweetpea's soccer team won all of their tournament games!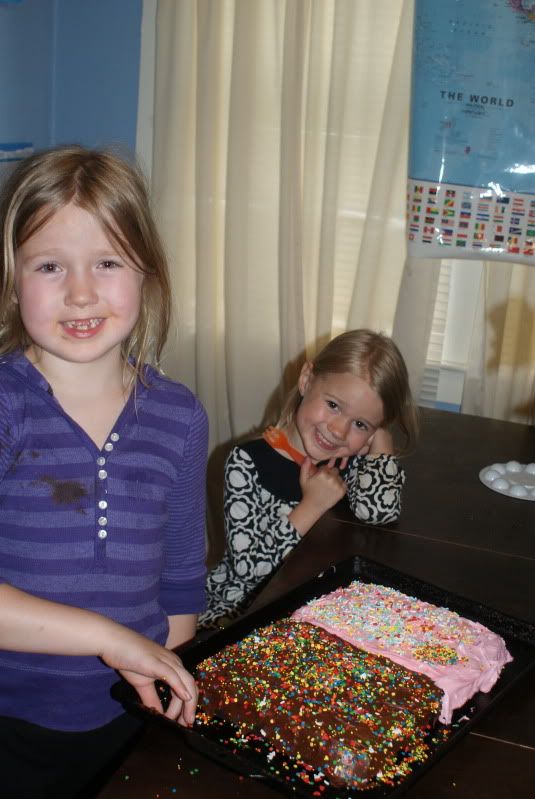 Free fishing day! Buster caught two trout!