August is here, and it is time for the annual Not Back to School Blog Hop. This weeks topic is Curriculum, so without further ado I will tell you what I have planned for the coming school year:
Buster 4th grade:
He will be using Preparing Hearts For His Glory, which is a 1 year overview of world History. Preparing Hearts includes; History, Science, Bible, Scripture Memory, Poetry, Creative Writing, Grammar, Dictation, Literature, Geography, Timeline, Research, Vocabulary, Narration, Art, Copywork, and Math.
This big old stack of books covers History, Science, and Story Time.
Here are the books he will be using for Independent History study:
His reading books.
These are all of the Drawn Into the Heart of Reading level 4/5 books. He will be be doing DITHR with 5 of these and the rest are just to read: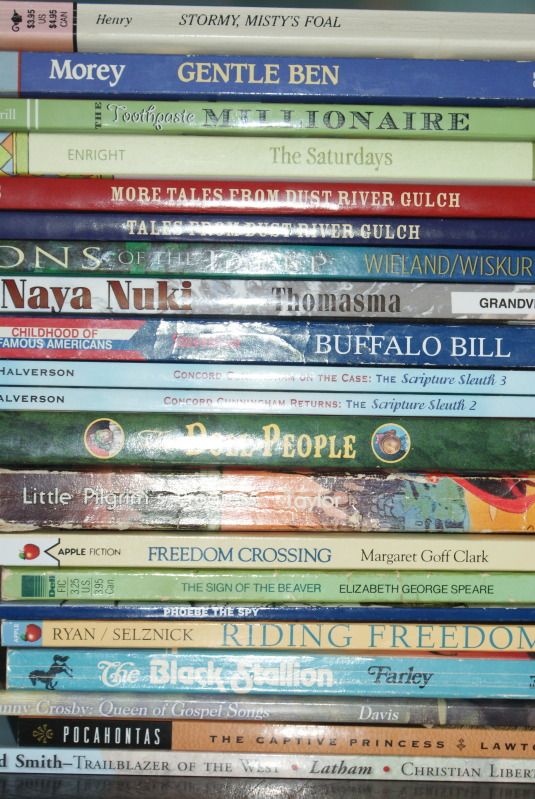 Math; Singapore Primary math 4a, 4b: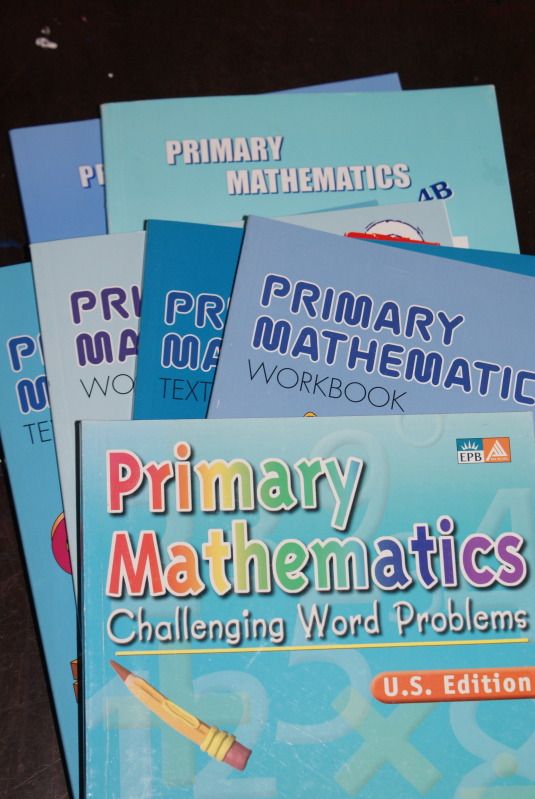 Grammar and Spelling: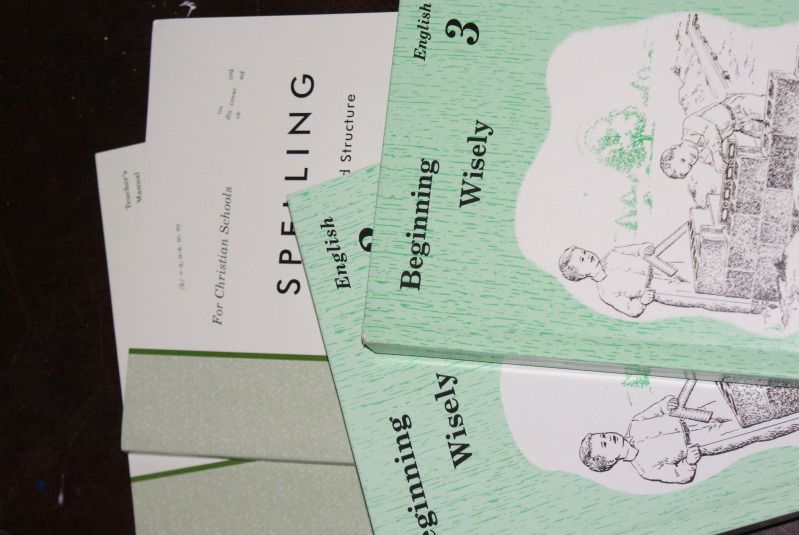 I'm adding in Rod and Staff Spelling because he needs extra work in this area.
Sweetpea 1st:
She will be finishing Beyond Little Hearts For His Glory starting with Unit 20.
History and Science: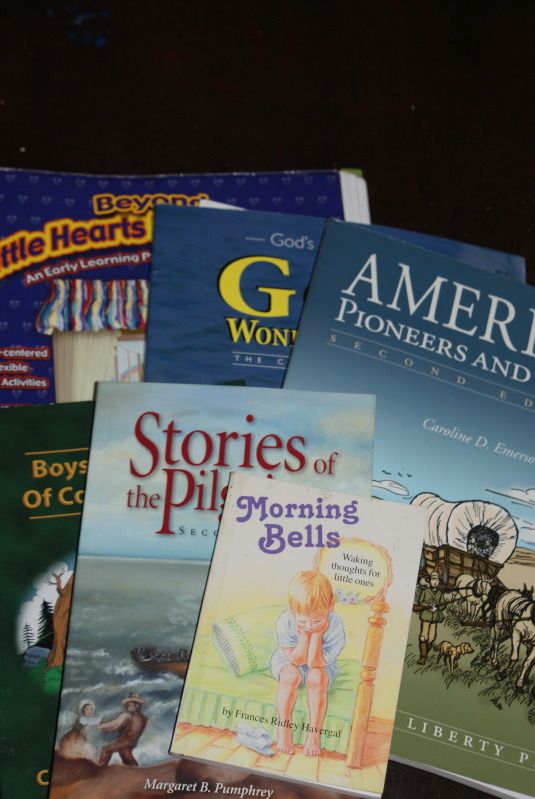 Storytime: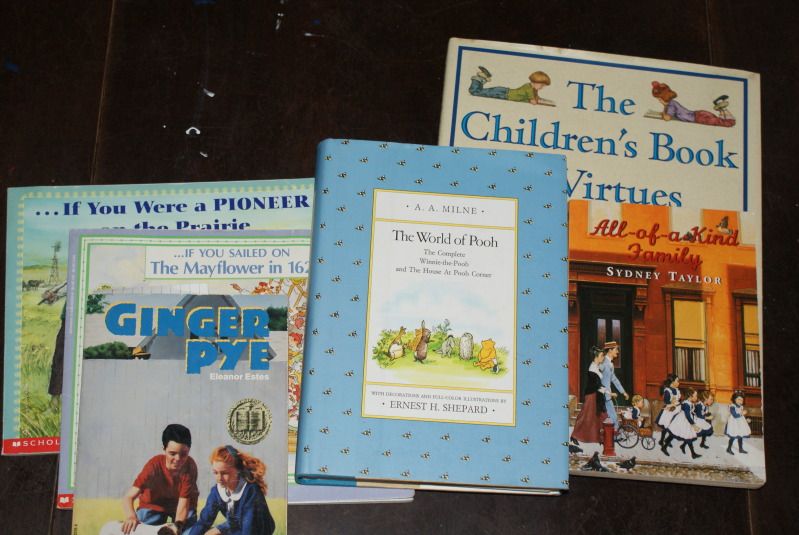 Some extra books we will read when we finish Beyond, or whenever. I also have Little House Books and the American Girl Books lying around: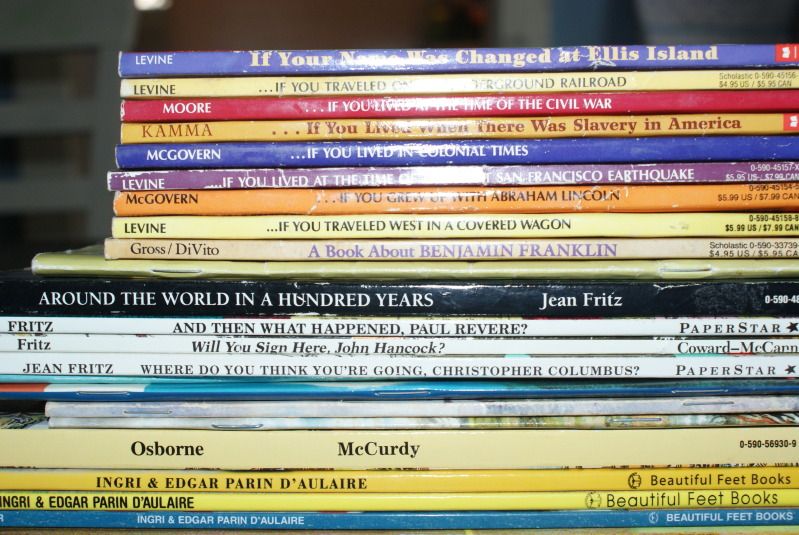 Her Language Arts books; Phonics Pathways, Reading Pathways, A Reason For Handwriting T, ETC 3/4, Simply Grammar, and the Ruth Heller Grammar Series: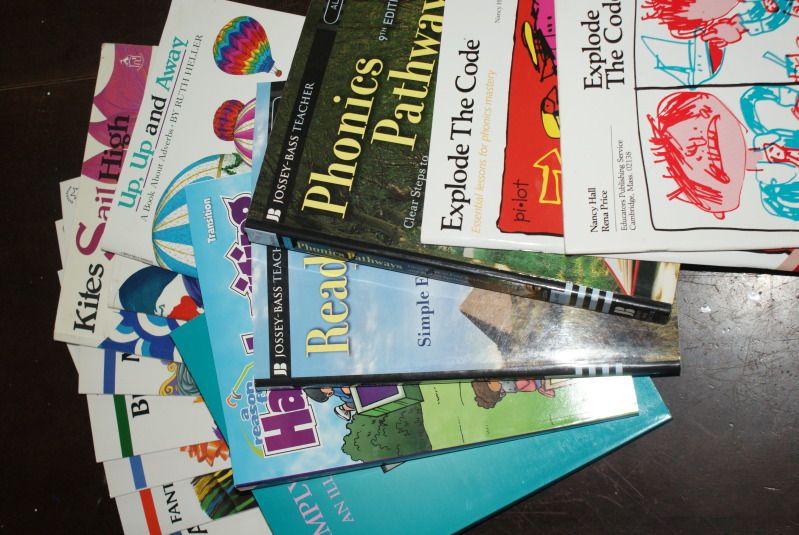 Her math; Singapore Primary math 1b and 2a: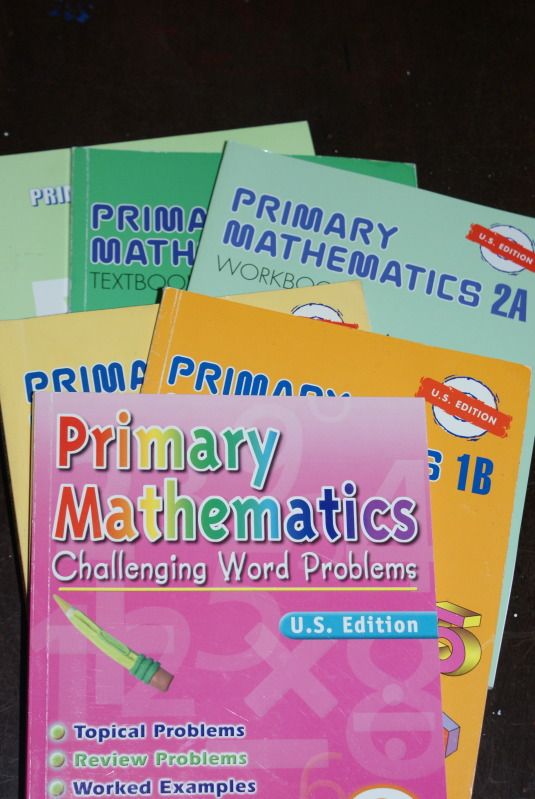 The books she is reading: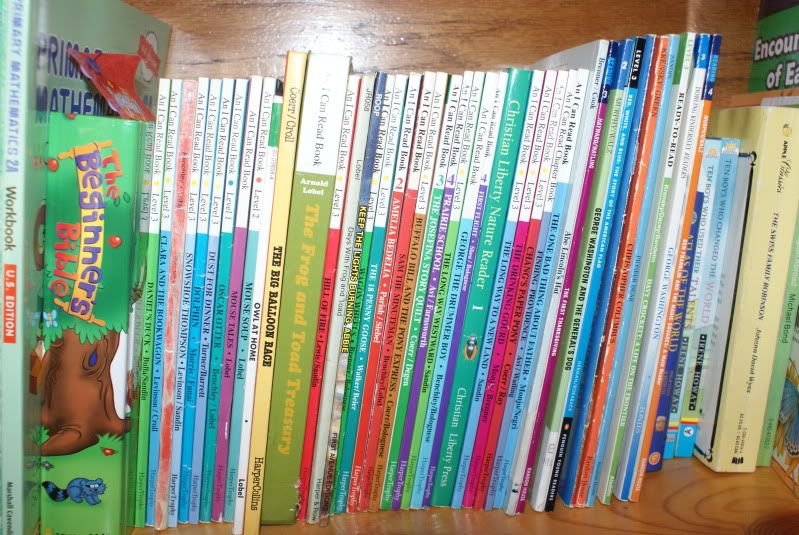 Buttercup Pre K: She is finishing Little Hands to Heaven starting with unit 13:
I may start her on All About Reading Level 1 if she shows interest:
Buddy Preschool: He may join in with Buttercup sometimes but other than that I just bought him these little workbooks because he wanted something:
We will be doing a morning basket together every morning that will include; Artist Study, Composer Study, Fairy Tales, Catechism, and Animal/Nature Stories. We will do Catechism every morning using
this
book, and the others will rotate. Here are our Artist and Composer Study books: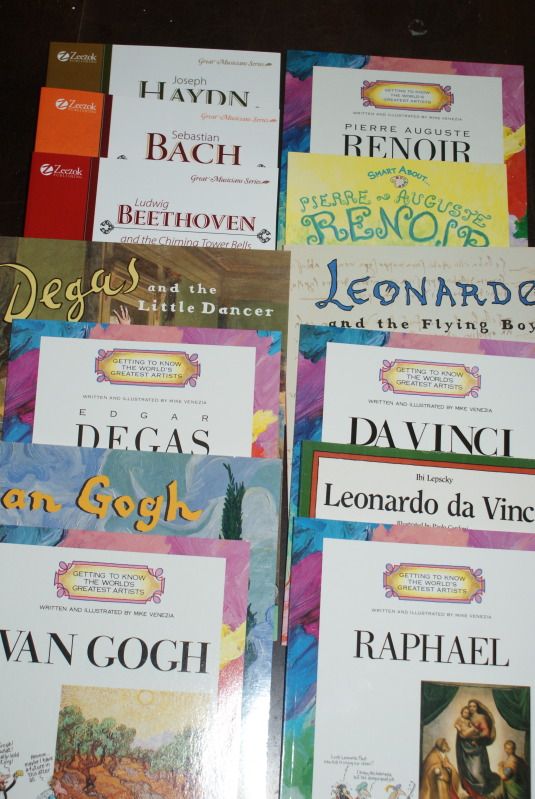 For Foreign Language we will continue with Spanish using a combo of The Easy Spanish Jr., Song School Spanish, Real Homeschool Spanish, Salsa, and Spanish videos from
here
.
Other than these things my husband will continue reading through the Apologia Elementary Science series with Buster and Sweetpea. I bought them the Anatomy one to do when they finish Swimming Creatures. He is also reading Missionary Bios with them. The girls will continue swimming lessons and Buster is going to join the year round swim team.
If you want to read what others are using or link up go here: