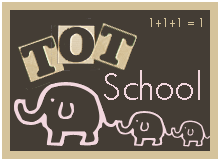 I'm a little behind the last couple of weeks, but we did get some tot school done last week.

The kids watercolored all over a piece of white paper and then we cut it into an egg shape.
Praticing staying in the lines. I got this coloring book on clearance it has raised lines.