Where?
This is the fourth entry of the June Blog Hop I'm doing. Today I'm going to tell you about where in our house we home school. At one point we had a nice little school area in the laundry room, but we have slowly moved into the dining room. The kids do most of their seat work here at the kitchen table. We also have a computer for the kids to use, and a folder full of educational games next to it. One extra thing you might notice is the educational placemats. I'm a geek and think they are super cool.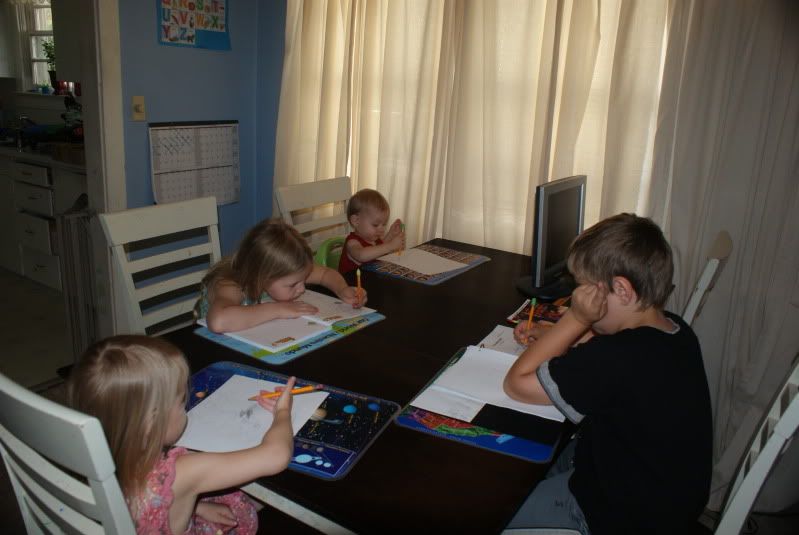 Right here is our calender. Sweetpea is in charge of marking the days since she is our current K/1st grader.
Here is one of my bookshelf that my husband built me last summer. On this shelf I keep picture books, Dr. Suess books, extra books, easy readers, and some chapter books. On top of it is where I keep paper, art supplies, teacher supplies, pencil sharpener, pencils, scissors, dry erase markers, erasers, hole puncher, stapler, a basket of our school CD's, and DVD's, our All About Spelling board, and a US map. Up above on the wall is a Presidential timeline.
This book shelf is where all of out Heart of Dakota books go(those in use, and those I'm collecting). It also has all of our other school workbooks, art books, music books, science books, state, and president books.
On top of it are all of our math manipulatives, markers, glue sticks, file card boxes, note books, loose worksheets, and my NOOK. Above it is a magnetic dry erase board.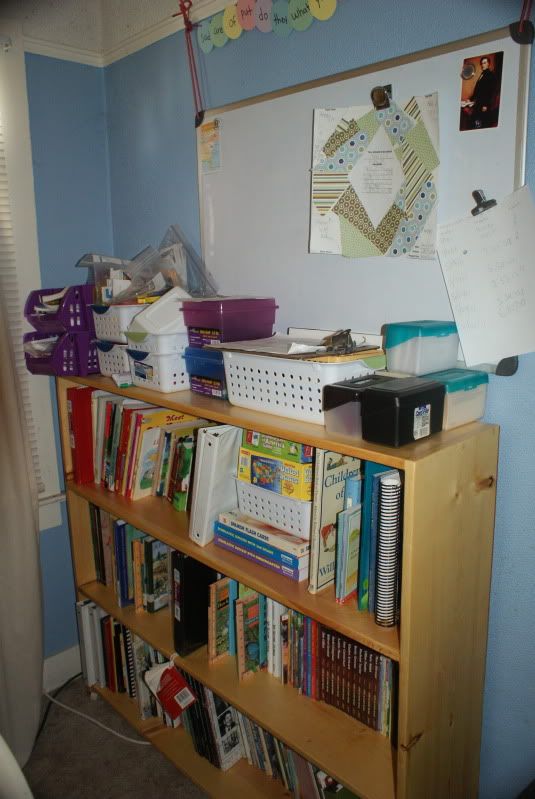 We also use the couch and living room quite a bit especially for read alouds. The little kids, or those who I'm not currently working with tend to play in the living room. It is attached to our dining room.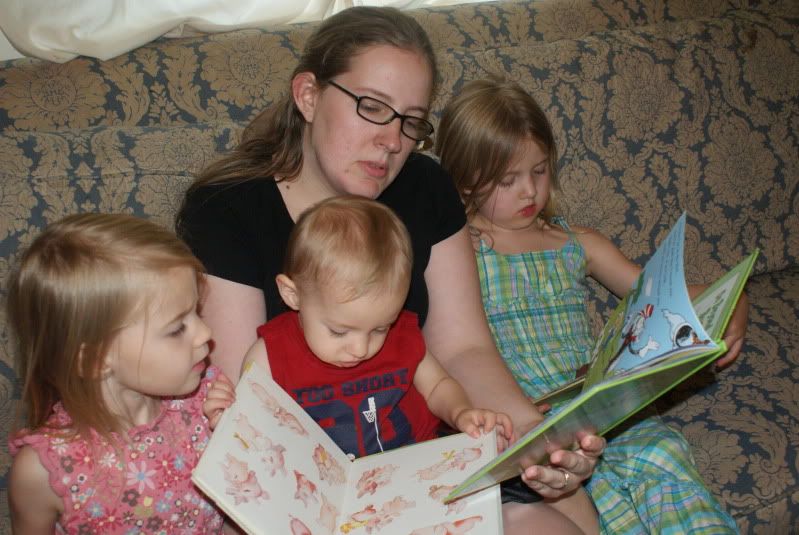 Other than these two places we use the kids bedroom, and the rest of the wide world as our classroom.

If you want to join me this week simply post a similar blog about Where you home school, and then come back here and link up! Be sure to use a direct link and add a link back to this blog in your post. This linky will be active for 7 days and you can add to it at any time.