This past Wednesday was Ash Wednesday, the start of Lent for 2013. We are doing nightly candle times again this year with the special 40 hole candle holder that my husband made. Along with lighting a candle each night we have a quick activity. The activities vary and I found many of the ideas online. I also picked out 8 hymns for us to practice together. Here is the list of hymns for this year; In Christ Alone, Amazing Grace, Oh For a Thousand Tongues to Sing, Nothing But the Blood, The Old Rugged Cross, In the Garden, Because He Lives, and Christ the Lord Is Risen Today. My husband spent some time picking out the best versions he could download from Amazon. We are also reading through The Story For Children. I wanted to share a few pictures of our first week with you.
The first candle.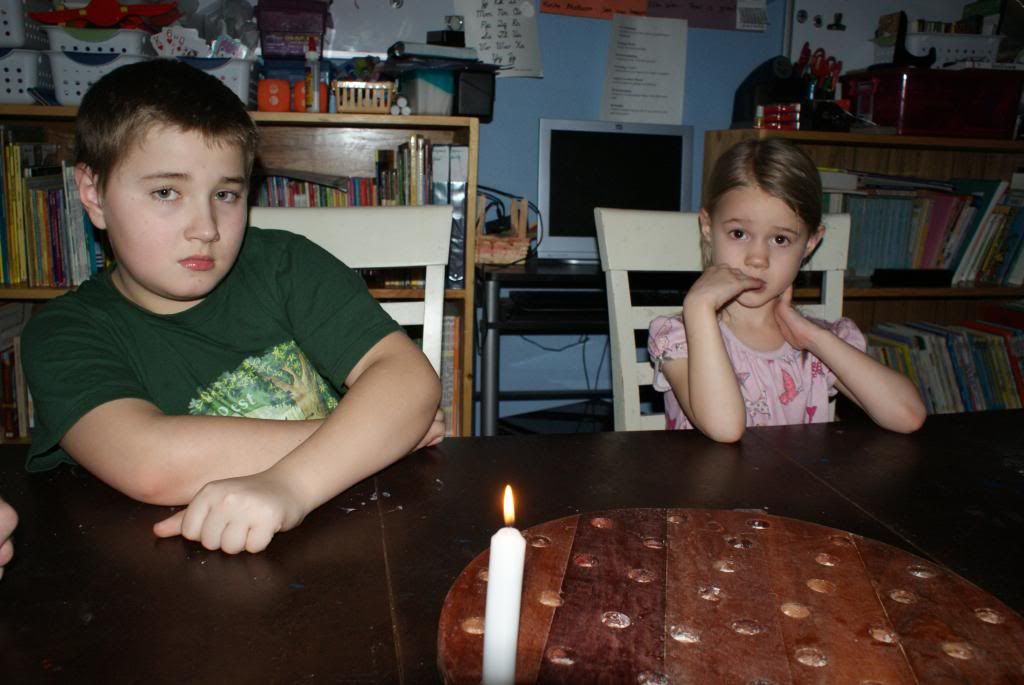 This was the second night activity. Sand is a symbol of Lent and represents the Israelite's time in the dessert and the 40 days Jesus spent in the desert fasting and being tempted in preparation for the crucifixion. The kids took turns pouring it in.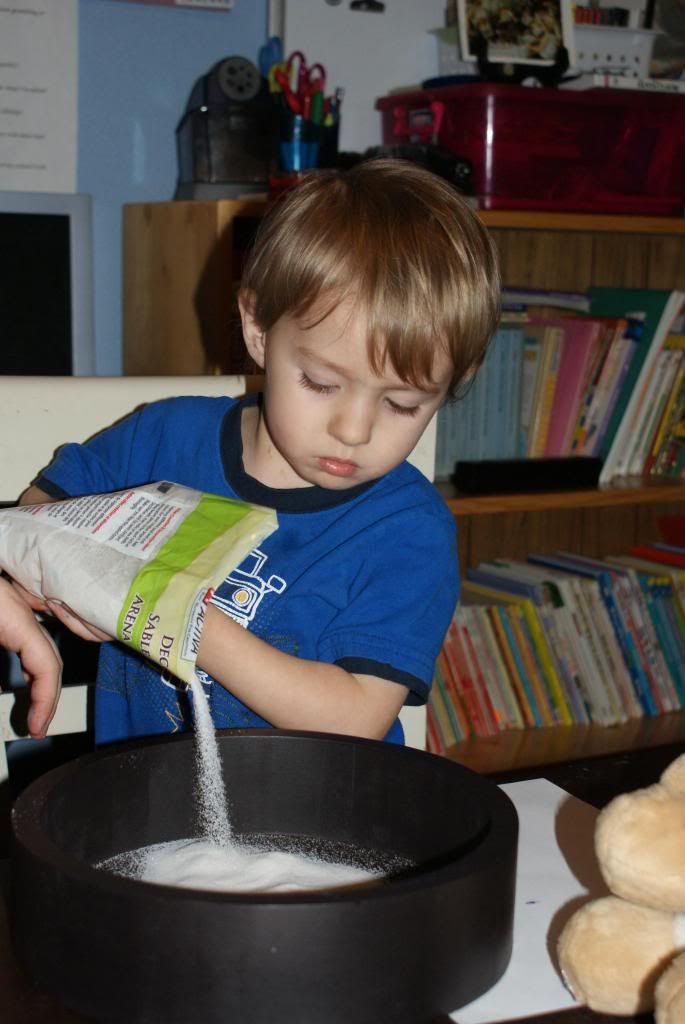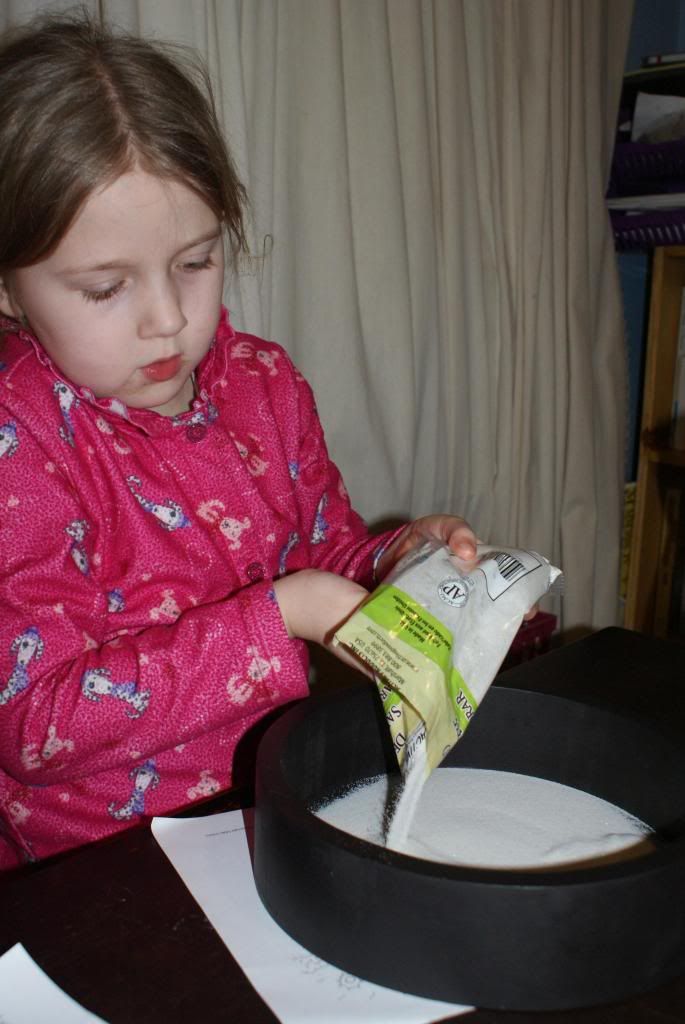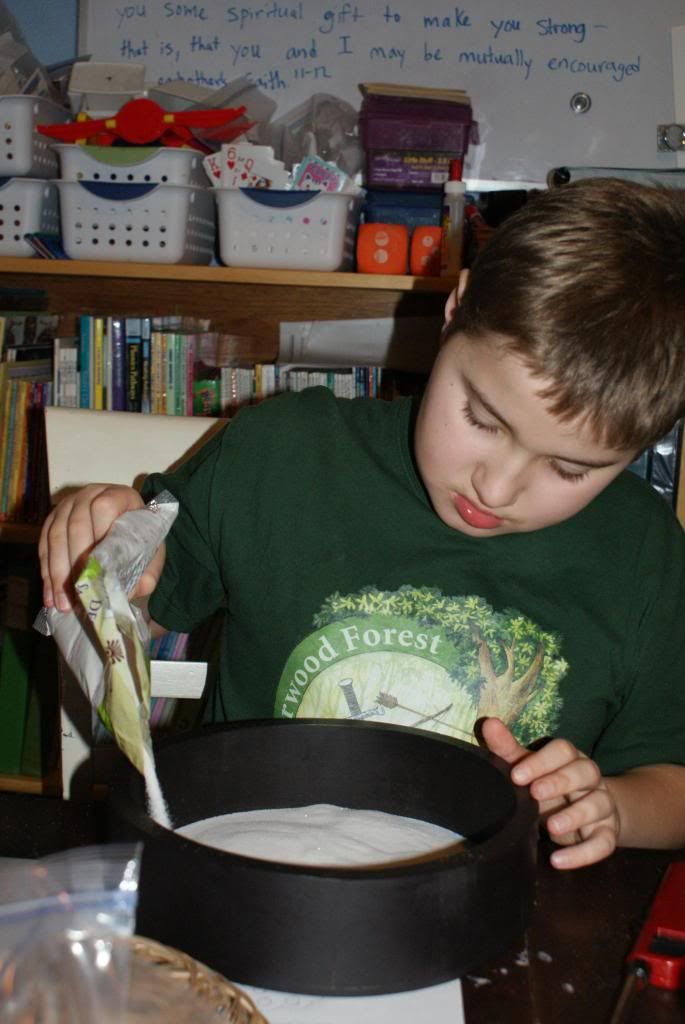 Playing with sand is very relaxing.
This sand container will stick around for Lent.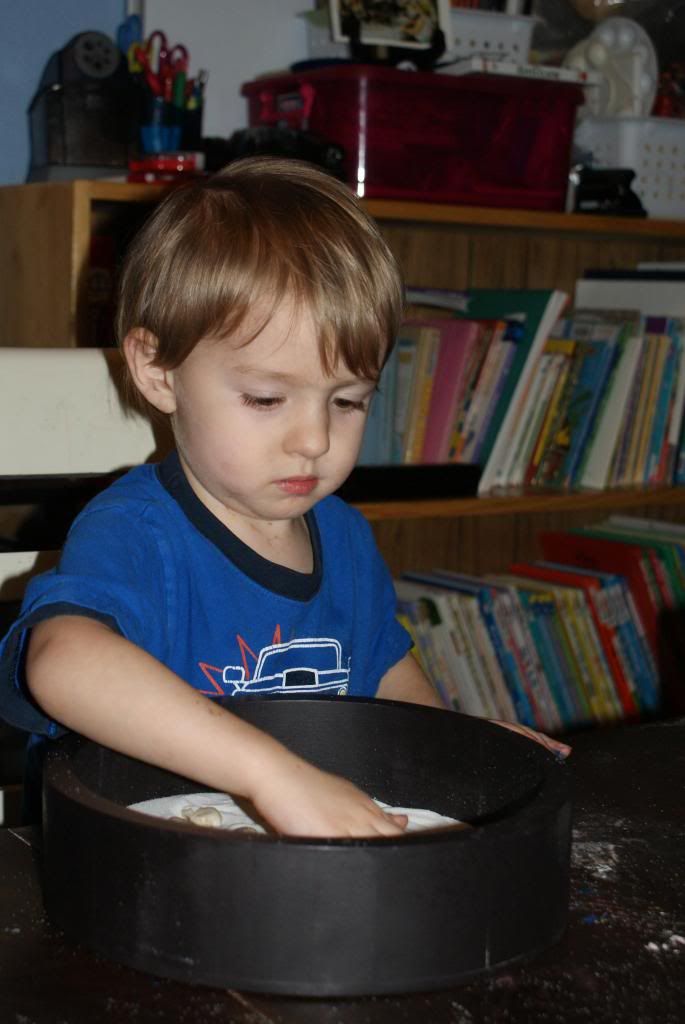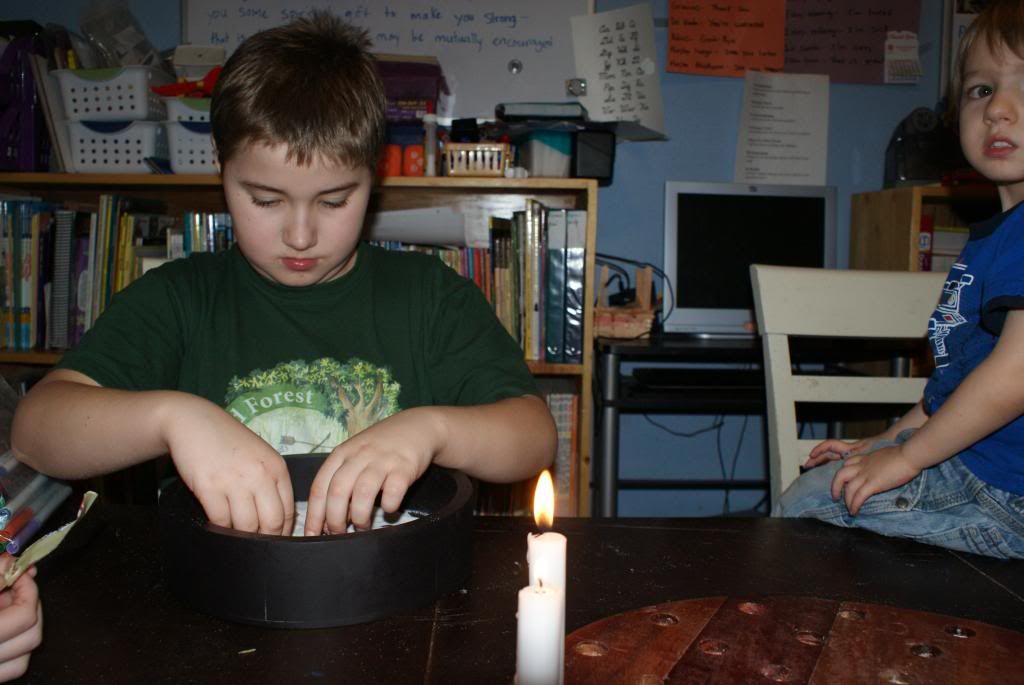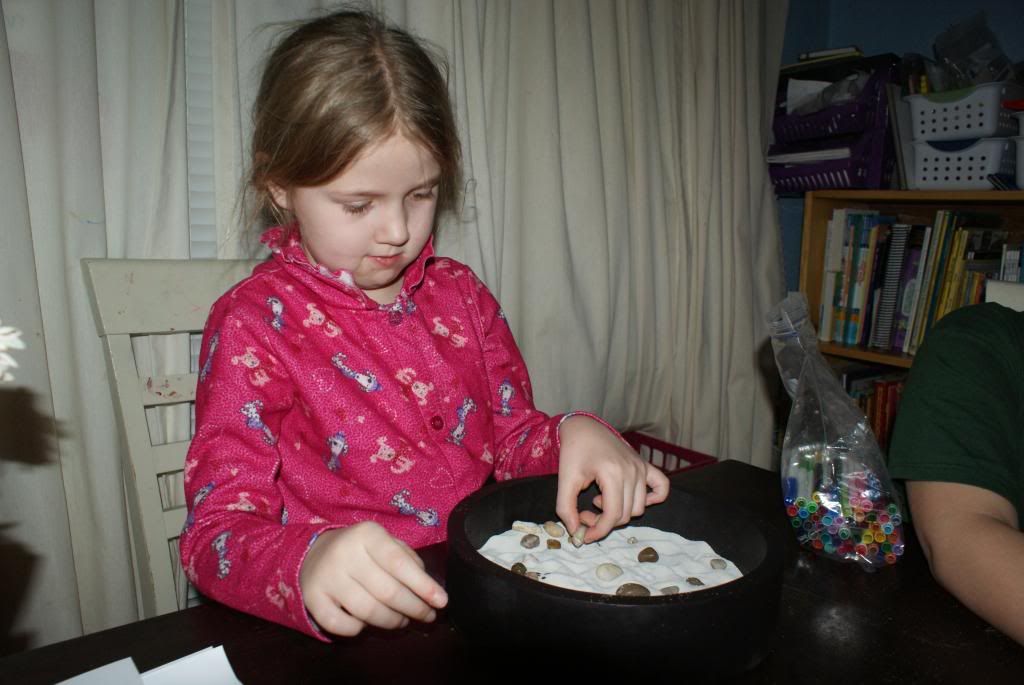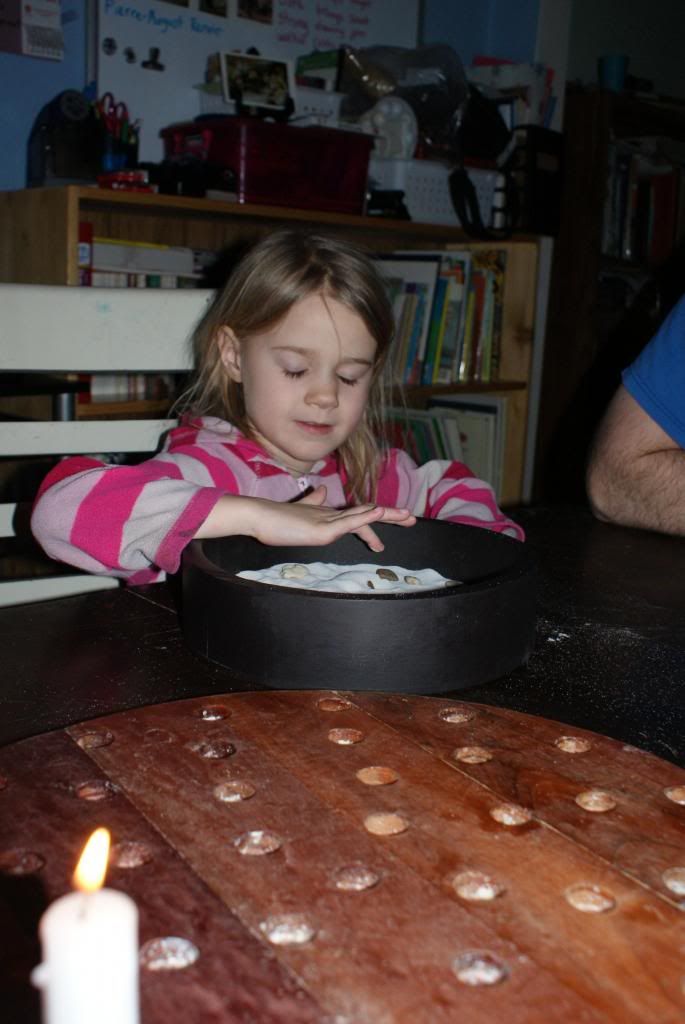 "

Immediately the Spirit drove Him into the wilderness.

And He was there in the wilderness forty days, tempted by Satan, and was with the wild beasts; and the angels ministered to Him.

Now after John was put in prison, Jesus came to Galilee, preaching the gospel of the kingdom of God,
and saying,

"The time is fulfilled, and the kingdom of God is at hand. Repent, and believe in the gospel."
Mark 1:12-15
Will you be doing anything special with your family this year to celebrate Lent or Easter? I would love to hear about your plans.
I hope to post weekly about the things we are doing.