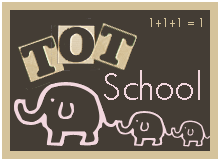 We had a busy week, and here are some of the things we did for tot school. Some of the things we did I already blogged about so I won't repeat those. We also went to an Aqaurium and beach this weekend, and I will post that in a slide show next.

Cutting Practice. Sweetpea isn't too good at cutting yet, but she did pretty well this time.
Block towers
Buttercup getting closer
Is anybody looking
Oh No! They crashed.
She really likes this Melissa and Doug bear set.
Shape Shuffle
Mommy's helper sorting silverware.
Playing Wedgits again.