Week 28:
As far as school goes we had a great week, and no sick kids to report. Unfortunately I am not feeling so well myself. I will be going in Monday for an ultrasound of my gallbladder. My Dr. thinks it is highly likely that I have gallstones, and if so I will need to have my gallbladder removed. Son right now I'm sitting here feeling uncomfortable, and a little bit sorry for myself. Ok well of my pity party, and back to our school week. We finished our school early on Monday, and my sister came over with her brood. We had a fun Valentines party playing and frosting(and eating) red velvet cupcakes.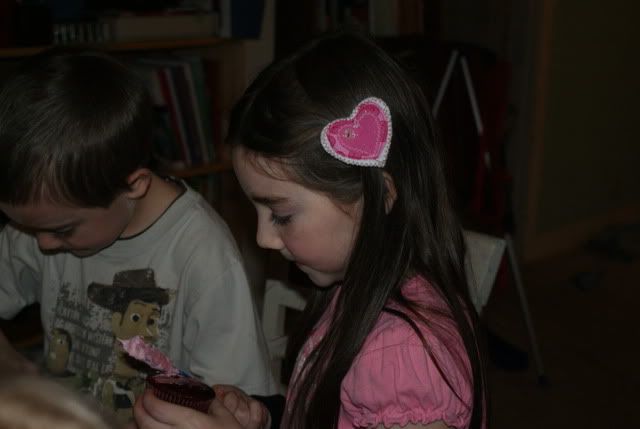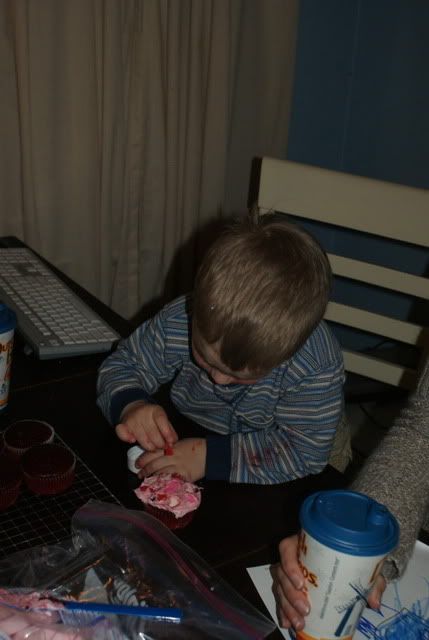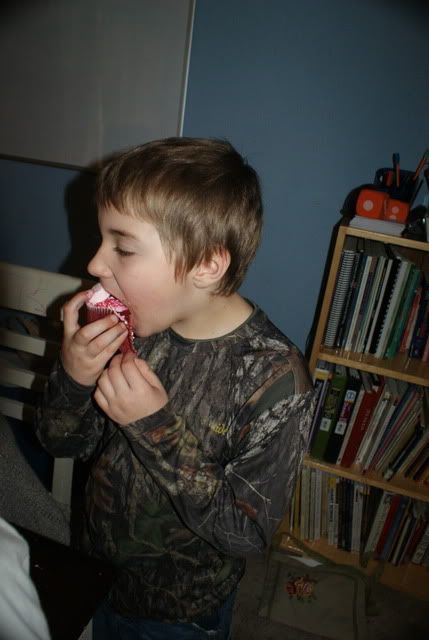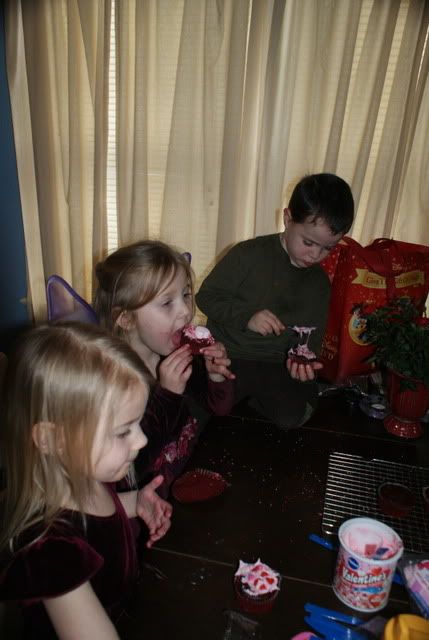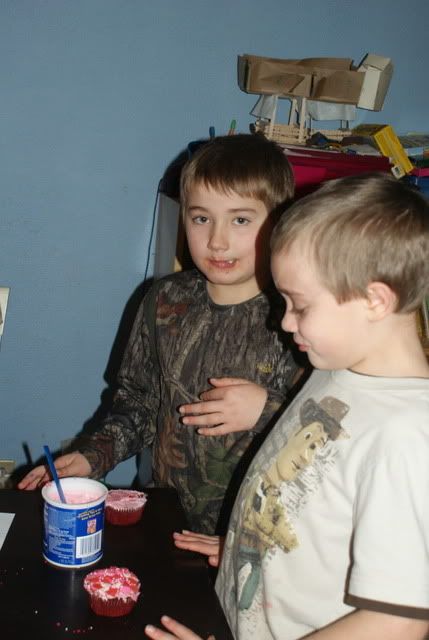 We started Artistic Pursuit this week and so far it seems like a really neat program. Here are some of the kids paintings of our house.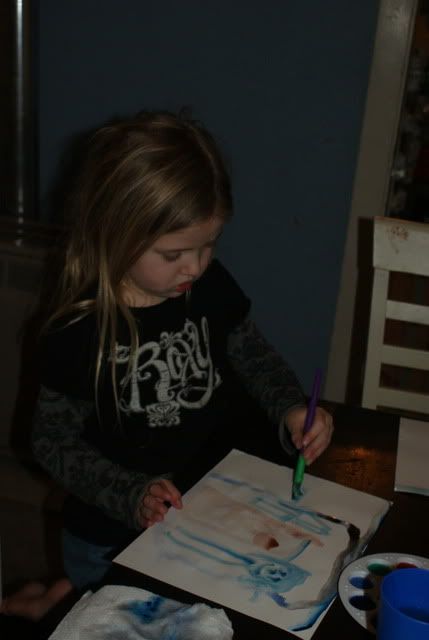 Sweetpea's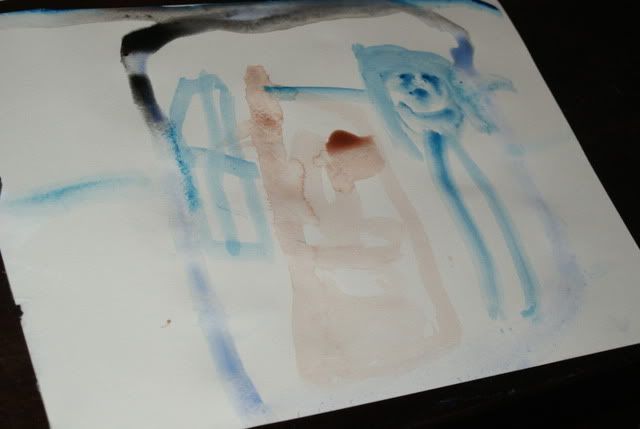 Buster's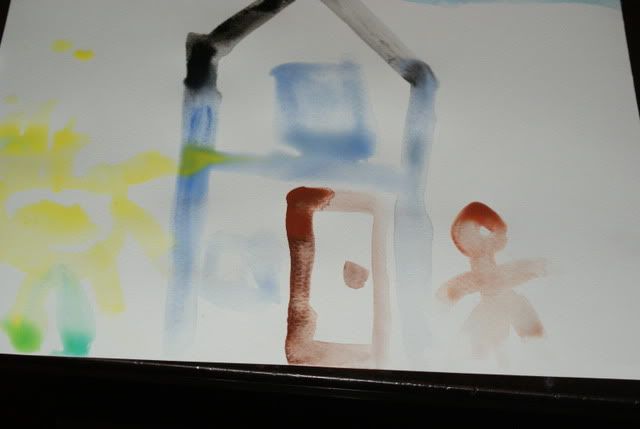 We also started Song School Latin, and all the kids all loving the songs. Buster finished reading Animal Adventures, and started The Bears on Hemlock Mountain. Only two more books and he will be starting
Drawn Into The Heart of Reading
. I'm really excited to get started with this program it looks great. Right now I'm sitting next to a bucket full of excellent books that we will be using next year for school. I have actually finished purchasing all the kids school books for next year except for their consumable workbooks. Yes I know I'm crazy, but I found almost everything used or discounted.
Here the kids are pretending they are riding horses!
We learned a bit about horses after reading about General Washington!
One of Buster's experiments this week!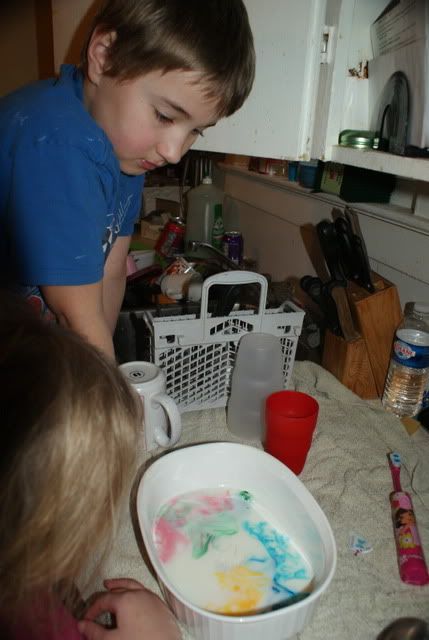 As usual Buddy was just plain cute all week, so I thought I would end with this picture of him enjoying some chocolate pudding. No he will not be doing any curriculum just yet.