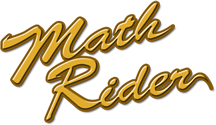 Once again we have had the chance to review Math Rider, the
intelligent math game!
Math Rider is a downloadable math facts practice game that covers addition, subtraction, multiplication, and division. Your children will go on exciting adventure quests to help rescue the princess while mastering their math facts. Math Rider intelligently keeps track of the facts that are mastered and those that need work and adjusts to each individual child's needs. Parents can also view a grid that shows which facts are mastered and which ones still need work. Each ride last for only a few minutes and the quest is complete when all facts for one operation is mastered. along the way new story line is introduced and children are rewarded for their work.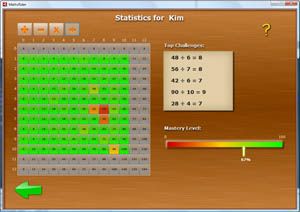 The game is played easily by simply typing in the answer to the facts on each fence to be jumped by the horse, and then your child must push enter before the horse reaches the fence. If the answer is incorrect the horse stops and the real answer is shown and spoken, then the horse continues on. After each ride is completed you and your child can view a map of their quest progress showing them how far they have gone and how far they still have to go. Math facts are worked on one operation at a time.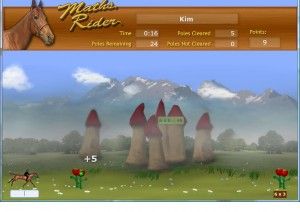 Out of the many math facts games that we have tried the kids have enjoyed Math Rider the most. The story line and animation is fun and engaging and the rides are a good length for daily practice. Although there is a variety of backgrounds the rides are fairly repetitive but neither Buster or Sweetpea complained about that.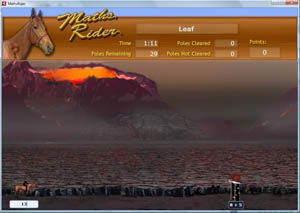 If you are interested in more info, or trying
Math Rider
for free be sure to visit their website.You can purchase the complete download of Math Rider regularly for
$47 or for $37
if you buy before February 15th, and the program can be used for multiple students at once.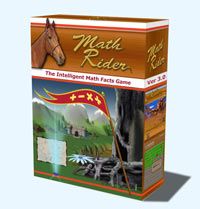 Access to Math Rider was given to me free of charge in exchange for my honest review. No other compensation was given.
Be sure to head over to the
Crew blog
to read more reviews about Math Rider.