We have personally enjoyed using Apologia elementary Science for the last few years so I was excited to get the chance to check out some of their other products. We received the full Who Am I? And what am I doing here curriculum for the purpose of this review. "Who Am I?" is the second book in Apologia's Biblical Worldview curriculum series. There are 4 books in all. In this volume the topic is Biblical Self image. The textbook itself is a high quality hard back that is full of colorful images. We also received the complete audio of the book, the Who Am I? coloring book, and the student Notebooking Journal.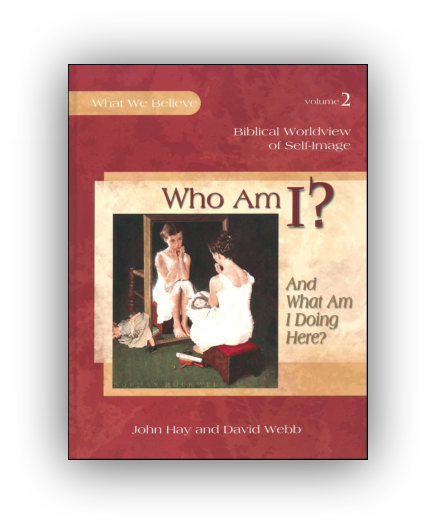 The Who Am I textbook contains 8 lessons that are broken down into 15-19 segments. Parents can choose to go through the book at whatever speed works best for them and their students. There is definitely enough in this book to get you through a full year of school, or for older students you could work through it faster if desired. In the introduction of the book a sample schedule is shown that has you spending 3 weeks on each lesson.
Basically each lesson is broken down into these components:
The Big Idea, which introduces the main theme of the lesson.
What Will You Do, a short segment that explains what exactly students will learn in the lesson.
Short Story, each lesson contains an interesting short story about children/young people that helps illustrate what is being taught. Some of the stories carry through to future lessons.
Think About It, a list of comprehension questions pertaining to the story.
Words You Need To Know, important words to learn that could be turned into vocab words.
Hide It In Your Heart, a list of memory verses.
Integrated Learning, a special section that introduces famous Art, History, Science, and Math topics that pertain to the topics at hand.
What Should I Do,
a section to highlight the biblical character traits that children should learn and demonstrate.
Prayer, a prayerful response to what has been learned.
Worldview in Focus, in this section children are introduced to world religions through fictional children around the world.
What's the difference, At the end of each child's story there is a set of questions about how our Christian worldview differs from theirs.
House of Truth, this section continues the illustration introduced in Who Is God, and is continued throughout the entire Worldview series. In Who Am I? the second wall of the structure is introduced.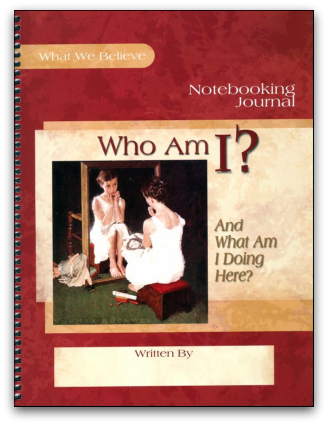 The Notebooking journal contains worksheets and extra activities to be done in addition to the textbook. Whenever you come to a section titled make a note of it in the textbook you will find a corresponding assignment in the notebook. The notebook is a thick spiral bound notebook containing a variety of worksheets, puzzles, notebooking forms, mini books, copywork, and more. The notebook is printed in color as well.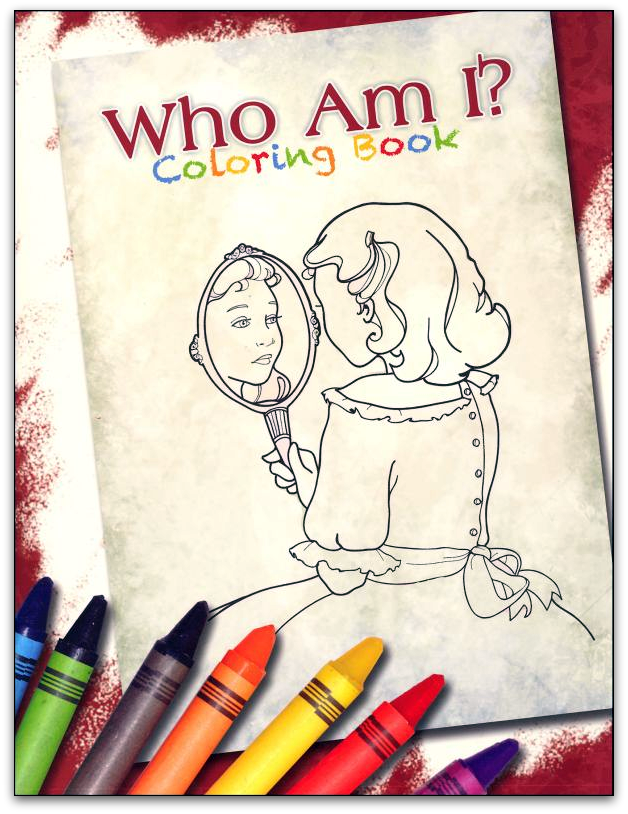 They also have a coloring book for those students who love to color. The coloring book contains several pictures that pertain to each lesson.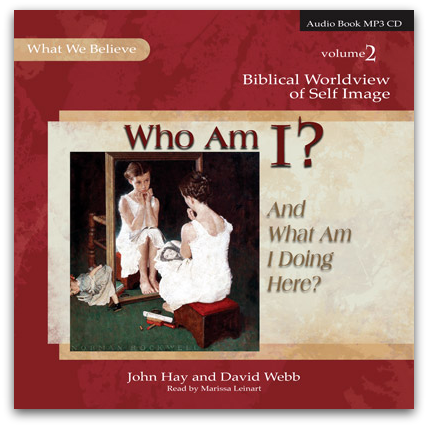 Finally you can also purchase the entire textbook on an audio CD. This comes in handy when you want to have students listen and you don't feel like reading aloud. The audio recording is clear and easy to understand. I found the ladies voice a bit monotone though, but it is done well.
For the purpose of this review I assigned Buster to the notebook, and Sweetpea to the coloring book. We all enjoyed listening to the first lesson. Even my husband enjoyed listening with us, and was quite impressed with the curriculum over all. The kids especially liked the stories and the section in the first lesson about Superman. I particularly like how much scripture is used throughout the book, and the Worldview in focus sections. This textbook is so jam packed with info that I could never do it justice by explaining it to you.
Who Am I? And What Am I Doing Here. Is designed for 6-14 year olds, but I think it would be most useful for the mid to upper range of those ages. My 6 and 8 year old did enjoy it but some segments were a bit tough for Sweetpea to stay attentive to.
You can purchase and view samples of Who Am I?
here
at Apologia's website!
As far as cost this is the breakdown:
Textbook $39
Audio CD $19
Notebooking Journal $24
Coloring Book $8
+SH
Who Am I? And What Am I Doing Here, was given to me free of charge from Apologia in exchange for my honest review. No other compensation was given.
Be sure to check out the
Homeschool Crew blog
to see what everyone else thought.