I can't believe it has been three weeks since I posted one of these. The last time I posted we were about to start a vacation week, which turned out to be not much of a vacation. We had plans to get some stuff done around the house but were only able to do anything for 2 days of that week. My husband ended up getting a nasty cold followed by a back ache, and a stomach flu. The girls were both also sick with a stomach bug during that week. The next week after that we were back to school full force, and it turned out to be a really good school week. This week also went well! So September comes to a close with 3 weeks of school accomplished, 1 week of not so much vacation, 2 niece birthday parties, a bunch of football practices and two games, and the start of fall co-op. I can't believe tomorrow is October! Sweetpea will be starting her 1st grade work in about 1.5 weeks, and she will be 6 on October 31st. She is super excited and already planning her Flower Fairy birthday. She also will be moving up to the 6 and up swim classes starting Tuesday. Her instructor wanted her to move up even though she isn't 6 yet because she had mastered all of the 4-5 year old classes.
Buster loves flag football!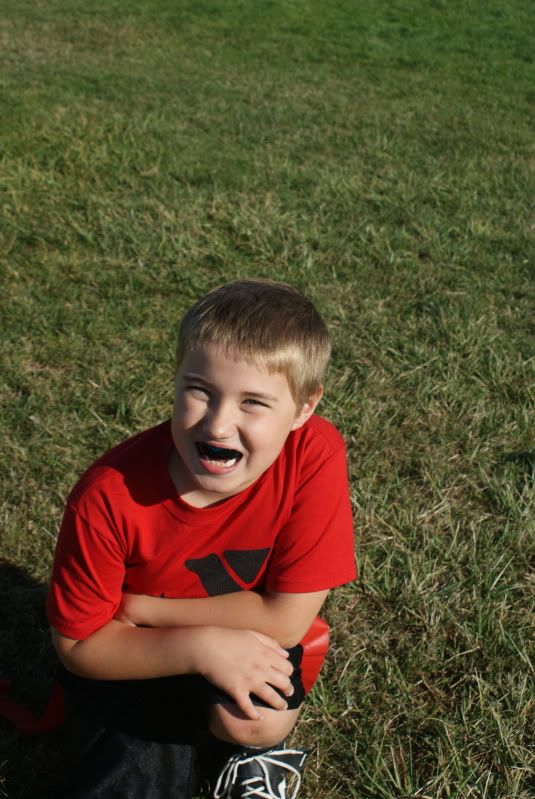 Waiting for pictures, he's number 8!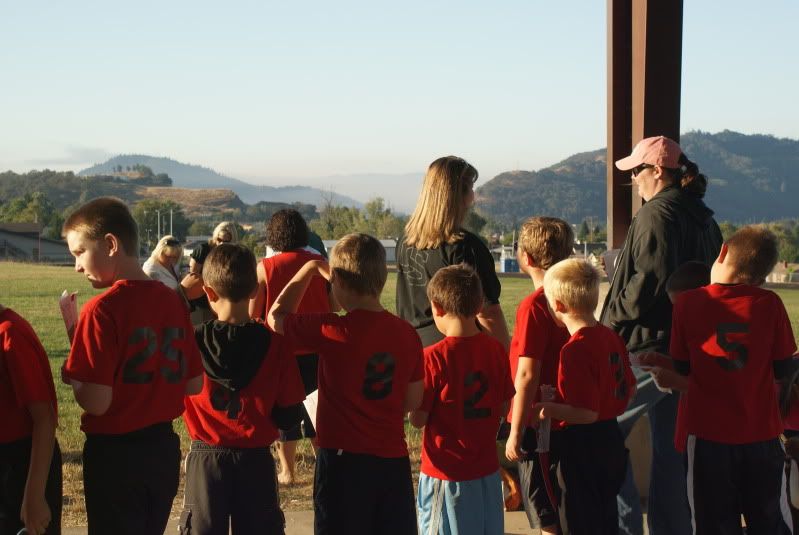 Buttercup making a D!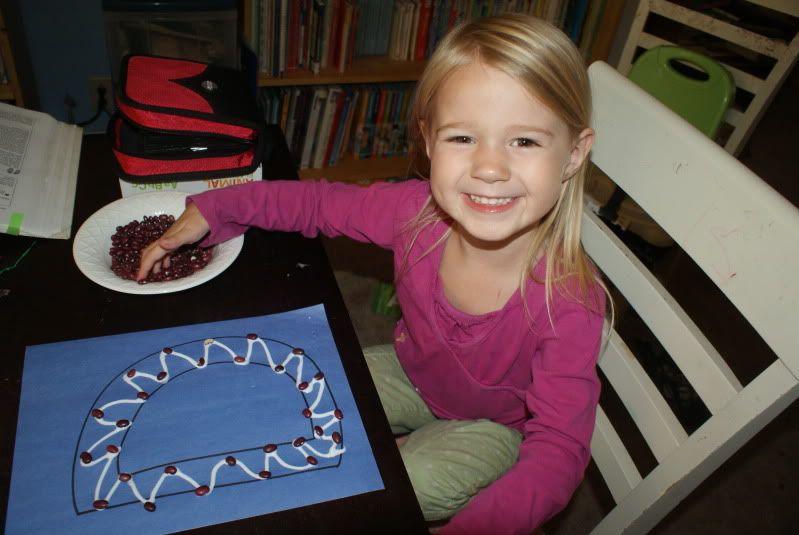 We had some fun with tape on the floor this week!
Shapes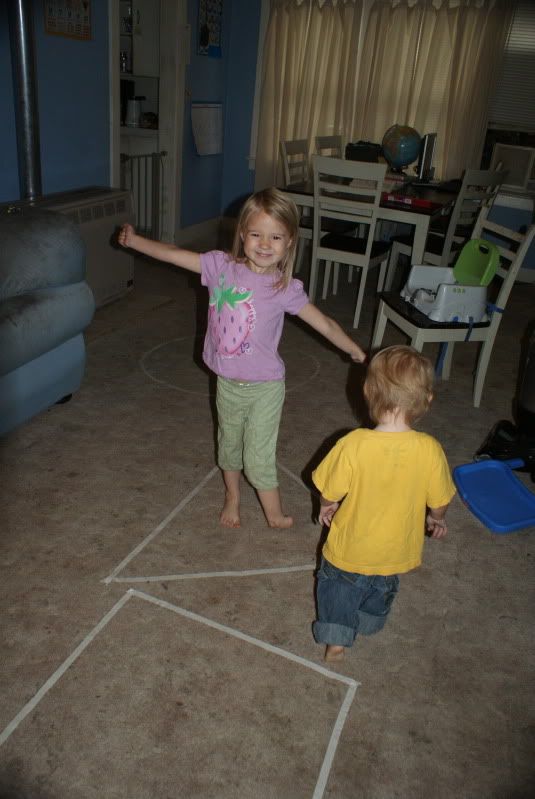 Hopscotch!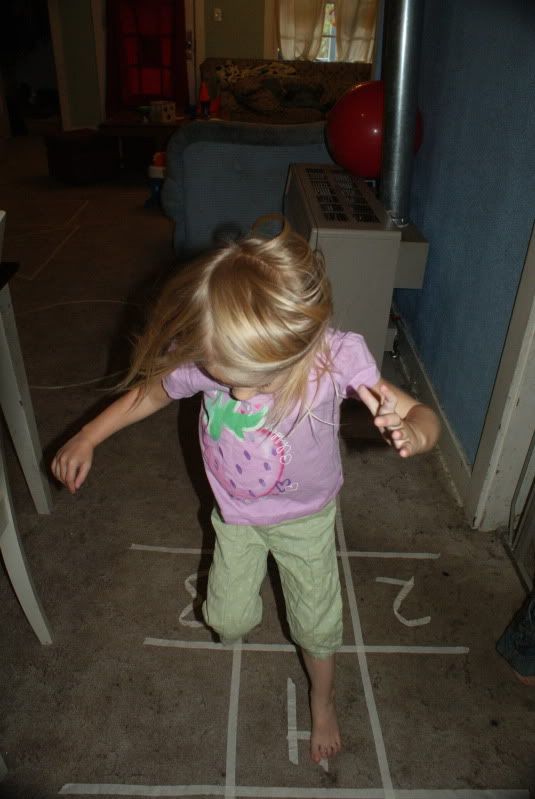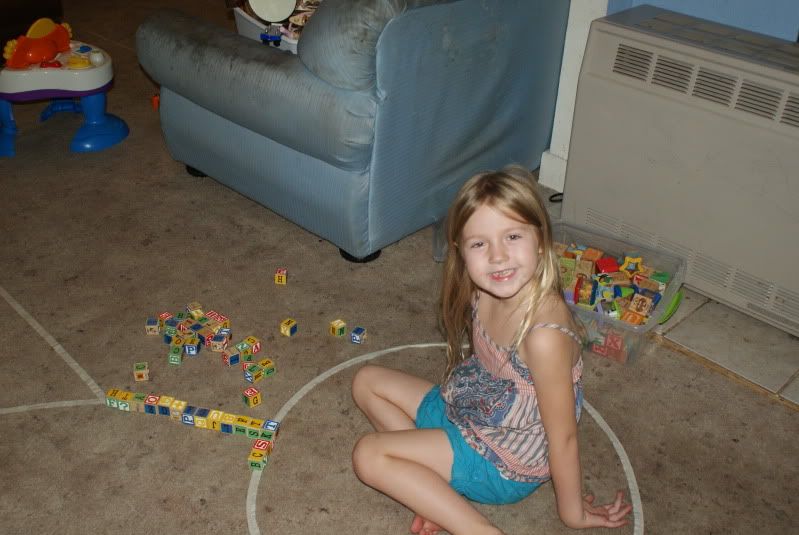 Doing his daily independent story problem!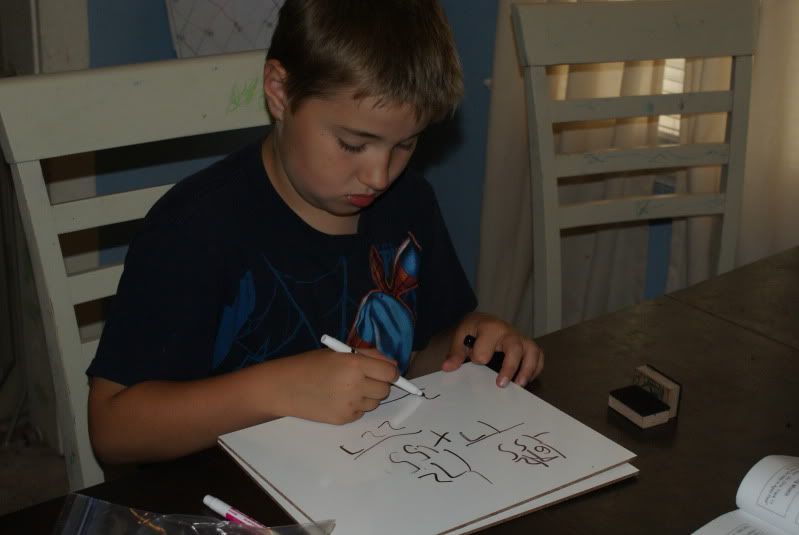 Meet Lady Liberty!
Sweetpea loved this activity!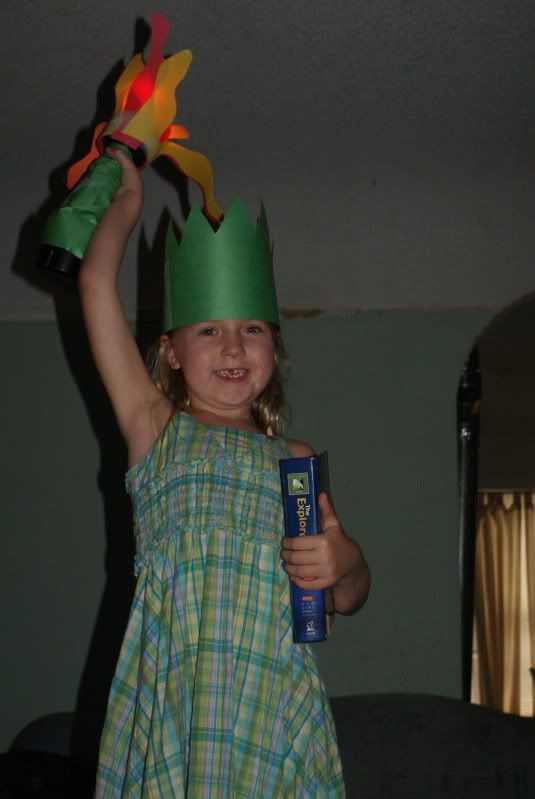 I signed up for a free two month trial of Kinderbach!
The kids love it and have done it everyday this week.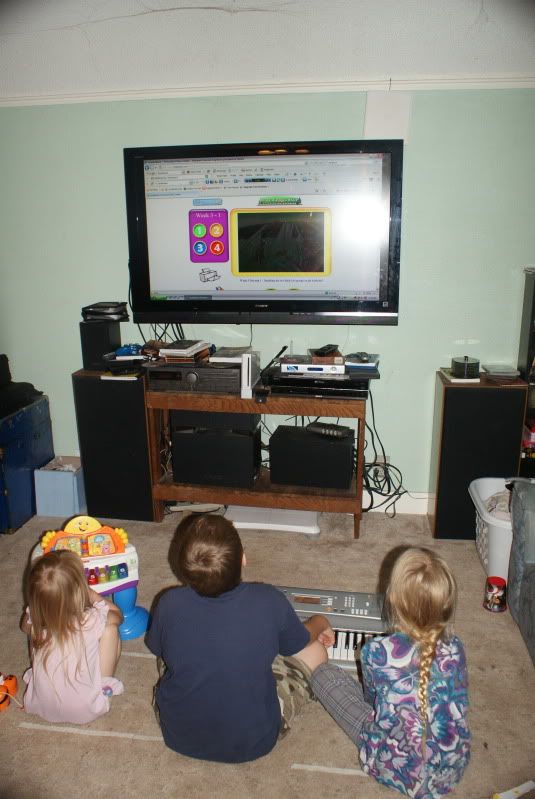 I started putting together a fall play bucket!
Hours of entertainment here!