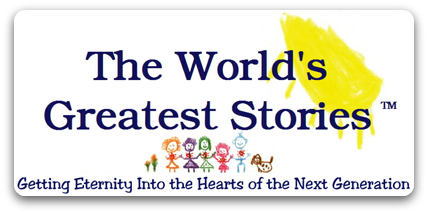 Today I get the chance to tell you about a wonderful line of CD's called The World's Greatest Stories! These audio CD's bring the scriptures to life for children! George W. Sarris does all of the reading directly from scripture using multiple voices, music, and sound effects. Currently they have 6 CD available for sale, The Prophets, The Life of Christ, Beginnings, Joshua and Esther, Joseph and his Brothers, and Defeating the Giants! We received The Prophets(NIV) for review and it contains the story of, The Blazing Furnace, The Handwriting on the Wall, Daniel and the Lions Den, Elijah and the Prophets of Baal, and The Prophecy of Jonah.
"Actor George W. Sarris brings to life in the mind's eye the characters and events of some of the most treasured stories in all of history. The texts of all of the stories are taken directly, word for word, from the Bible. They are told, however, using the art of a dramatic storyteller, incorporating carefully chosen music and sound effects. The result is a very exciting story that comes straight from the words of Scripture."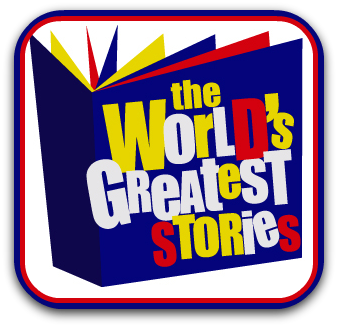 I really did not know what to expect when I put the CD in to listen, but let me tell you the children loved it! George is a extremely talented story teller and it is amazing how he can bring the verses to life with just his voice! All 4 of my children were completely captivated and listened intently. We listened to the story of Elijah and the Prophets of Baal the other day when we were driving to the coast. It was so fun to hear the kids commenting, laughing and really getting into the story. You can purchase all
6 volumes
directly from their website in either NIV or KJV for $7.95+SH each. If you are at all interested in resources for teaching Bible stories to your children please visit The World's Greatest Stories website and listen to the sample audio clips they have available. I do not think you will be disappointed!
The World's Greatest Stories, The Prophets was given to me free of charge in exchange for my honest review. No other compensation was given.