Mark 1:12-15
12 The Spirit immediately drove him out into the wilderness. 13 And he was in the wilderness forty days, being tempted by Satan. And he was with the wild animals, and the angels were ministering to him.

14

Now after John was arrested, Jesus came into Galilee, proclaiming the gospel of God,

15

and saying, "The time is fulfilled, and the kingdom of God is at hand; repent and believe in the gospel."
I was inspired to do a daily candle for Lent this year from the blog A Holy Experience! I mentioned to my husband awhile back about making some kind of candle holder for me, but both of us forgot about it until just a few days before Ash Wednesday. We decided to start the Wednesday after and just light one candle a night all the way up to Easter evening.
Each day I add one candle and then in the evening we light them. This has been an extremely special time and the kids love it. Along with the candles we have been reading from, The Jesus Storybook Bible, and learning some
Easter Hymns
. Closer to Easter we will start Ann's Easter devotional because it is only for 17 days.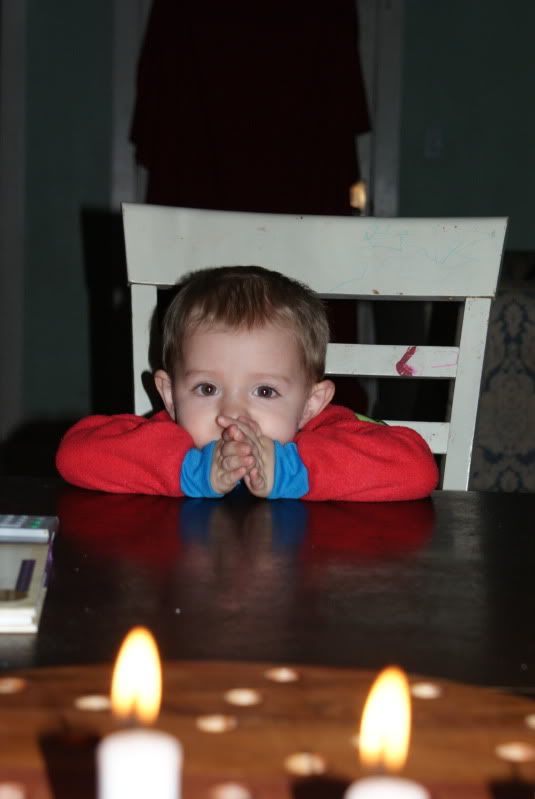 We end the candles with prayers!
Of course the kids enjoy blowing them out as much as lighting them.
Isaiah 58:6-7
6 "Is not this the fast that I choose:
to loose the bonds of wickedness,
to undo the straps of the yoke,
to let the oppressed[a] go free,
and to break every yoke?
7 Is it not to share your bread with the hungry
and bring the homeless poor into your house;
when you see the naked, to cover him,
and not to hide yourself from your own flesh?"