Reading Eggs
is a fun online interactive phonics/reading program. The program is designed for 4-7 year olds, and now they have Reading Eggspress for 7-13 year olds. The Reading Eggs program contains 100 fun lessons that teach reading through phonics and by sight. Your child will be introduced to fun characters, games, stories, and built in rewards! The game is easy for children to navigate and if they can control a mouse they are good to go!
"The Stepping Stones Reading lessons are the core of the Reading Eggs learn-to-read program. Each lesson builds on the previous one to build skills in the five key areas needed to become a good reader: phonemic awareness and phonics, sight words, vocabulary, fluency and comprehension. The lessons are presented in three broad levels with 40 lessons in each level.
Level 1 Starting Out for absolute beginners, lesson 1-40.
Level 2 Beginning to Read for emerging readers, lessons 41-80.
Level 3 Building confidence for early readers, lessons 81-120."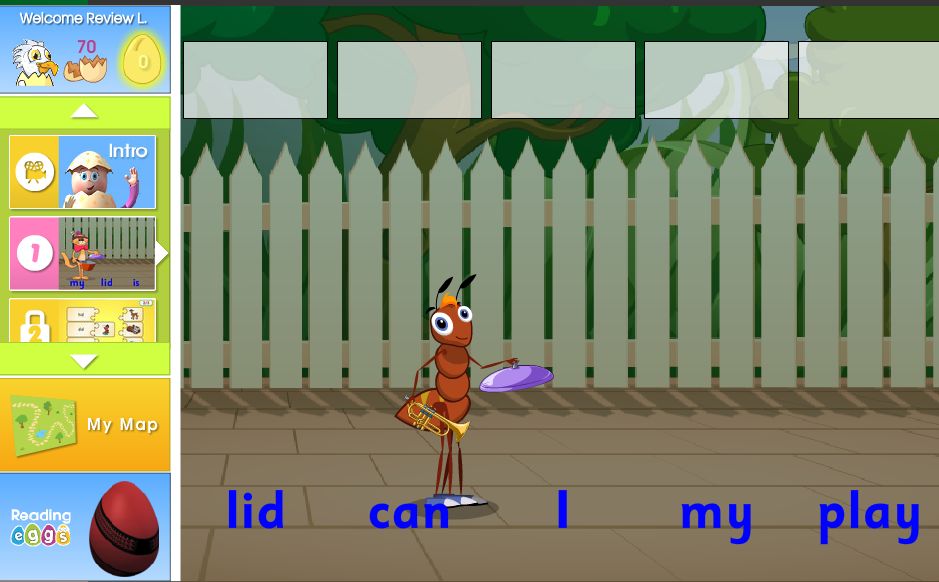 Each lesson within the 4 levels is an appropriate length for the target age. The lessons start out very gently and easily and build slowly from there. The website says that you can have your child take a placement test, so they will start at the appropriate level, but the only test I could locate was in the Reading Eggspress area. This placement test seemed too hard for Sweetpea but the beginning lessons of Reading Eggs were very easy for her. She absolutely loved the games though so I just had her start at the beginning and she was able to make it to lesson 20. We have yet to get to a level that was a challenge to her, but it was a good review.
As your child moves through the Reading Eggs map they earn golden eggs which can be spent in the shop on things for their house and characters. They can also have fun in the playroom, arcade, house, etc. located on the side of the screen. The side screen extras are slowly unlocked as children complete lessons.
I really appreciate how reading eggs used actual phonics in their lessons along with common sight words!

I signed Sweetpea up for this review so she played only in the Reading Eggs area but I did take a peak around the Reading Eggspress area as well.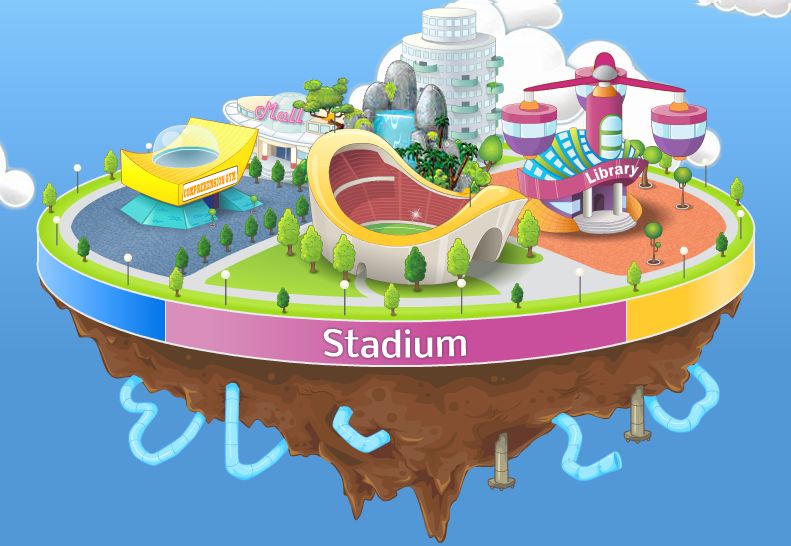 Reading Eggspress is for kids already reading that want or need extra practice in comprehension and fluency. The floating island is made up of 4 areas; Gym, Mall, Stadium, and Library. In the Gym a a quick placement test is given. The Mall is a place to spend rewards. In the stadium kids can play games to learn about grammar, vocabulary, usage, and spelling. In the Library kids can choose from a large variety of ebooks in either fiction or nonfiction topics.
Parents can log into their account at any time and check on the progress of their children.
You can purchase a subscription to
Reading Eggs, and Reading Eggspress
for either; $9.95 a month, $49.95 for 6 months, or $75.00 for 1 year. If you subscribe two students at a time the second is half off. Reading Eggs also offers a free trial, so if the program interests you go and check it out today!
A 3 month subscription to Reading Eggs was given to me free of charge in exchange for my honest review. No other compensation was given.