Wow it has been quite awhile since I posted a wrap up. We have been crazy busy, had several weeks of sickness, vacation, and Easter. Our school year was supposed to end at the beginning of May but because of some extra days of we will be done in the middle of May instead. Buster just finished unit 31 of Bigger Hearts and is learning all about the Wright Brothers right now. Sweetpea finished Singapore Math 1a and will be starting unit 17 of Beyond next week. She is also almost done reading the 4th CLP reader and will be starting the emergent readers soon. I have been better about getting to Buttercup's school lately and she is on unit 13 of Little Hands. I have also been making sure to read stories to her whenever we do school we read the complete tales of Madeline and now we are reading the Eric Carle Storybook Collection. Buddy has been potty training and is doing awesome with that! It is weird having no one in diapers.
It is soccer time!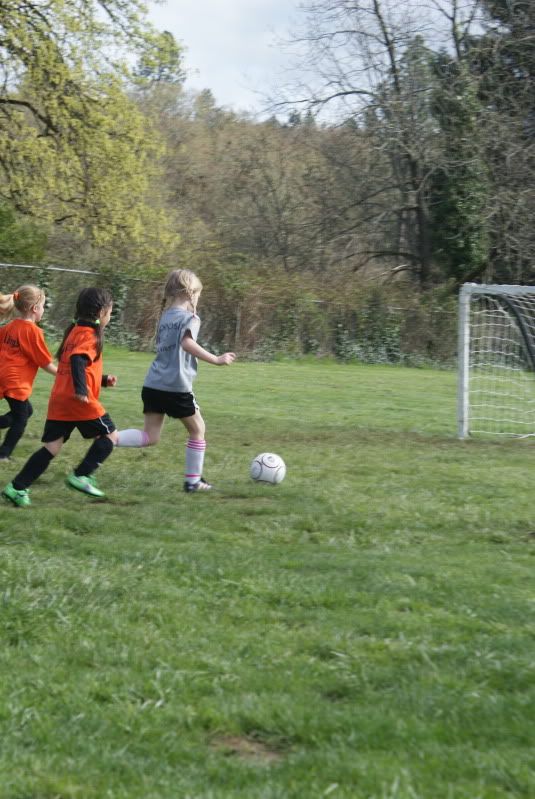 Chalk is fun!
Sweetpea made this paper woven blanket for school.
Marbles take super concentration.
I posted my final review for The Homeschool Crew last week. I decided it was time to take a break from writing reviews for the time being.