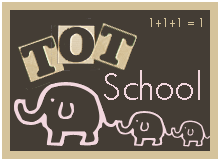 Buttercup is 20 months!
We had a a pretty typical week of Tot School.
Buttercup loves coloring, painting, stacking, story time, singing the alphabet, counting, and Brainy Baby. I didn't take any pics this week of activities except our outing to the duck pond.

She had a great time feeding the birds.