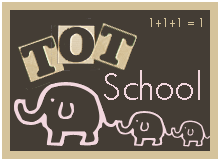 We had another great week of totschool and here are some of the things we did:

Music time! The girls love these instruments from first act, and spend a lot of time playing with them.


Playing little people animals.


Sweetpea got these paper dolls for her birthday and I finally popped them out for her. This is her first time playing with paper dolls, and she loved them.


She has her letters pretty well down so we started focusing on numbers 1-5. I made these wheels for her. First she put stickers on to match the numbers.


Then she put clothes pins on. Sweetpea really enjoyed this activity.


Coloring her number one sheet.


Practicing her name.

Here she is making a penguin book for her penguin lapbook.

Reading quiet time.

I made up this P for penguin craft last week and the kids really enjoyed it.