The Christmas Season is upon us and we have jumped right in! My husband put up our outside lights on Thanksgiving morning so they would be lit for the kids to see when we got home.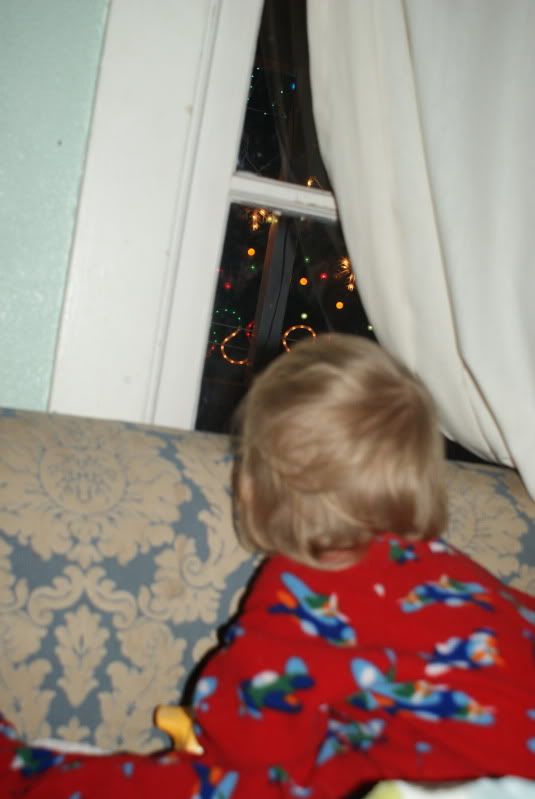 Buddy was in awe of them and he fell asleep like this!
We set our tree up on Friday evening! Yes it is quite fake.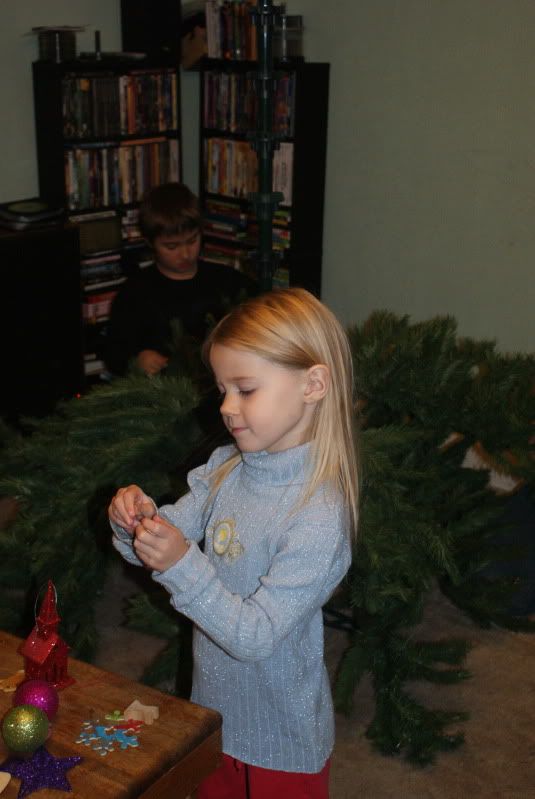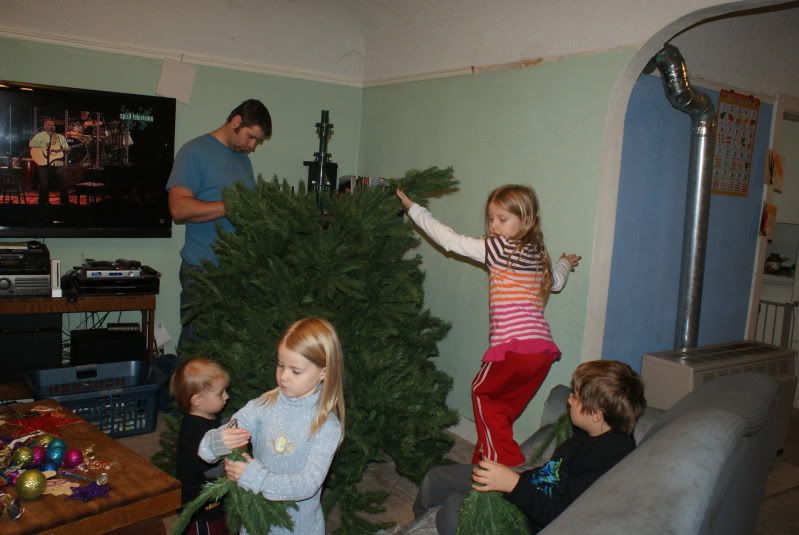 Buddy really got into it!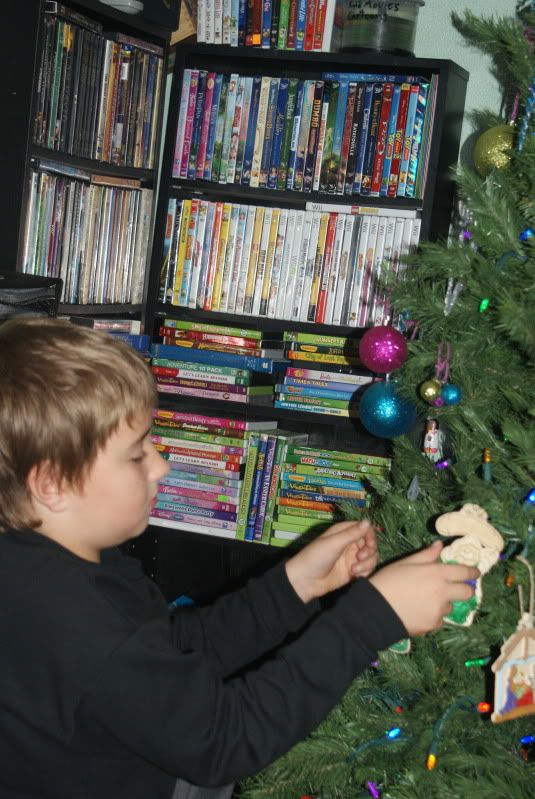 They did a great job!
Daddy has been working like crazy to get a new Advent calendar made before the first, and he has quite the audience!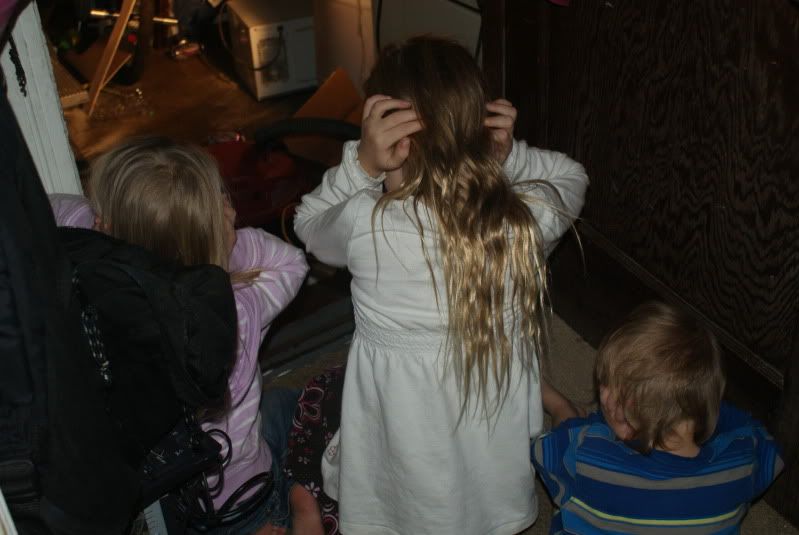 Our old one that he made is getting too small.
Sunday evening we started our Advent wreath!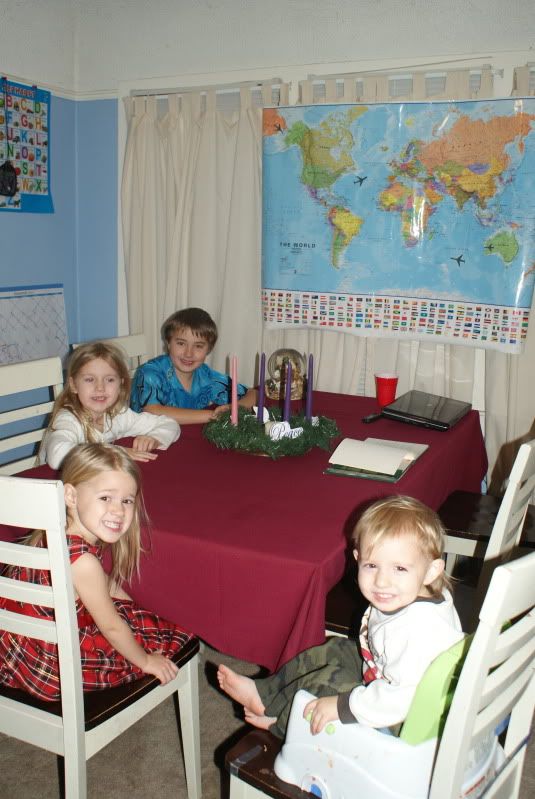 It was a very wonderful evening!
One other thing we did was had the kids draw names so they could play Christkind for one another. I found this idea by reading an article about
Maria Von Trapp's
family Advent traditions. Basically each kid drew a name and is supposed to secretly do kind things for that person throughout the Advent season, and I will have them pick out a gift for that person as well. It has been so sweet to see them so excited to find ways to be kind!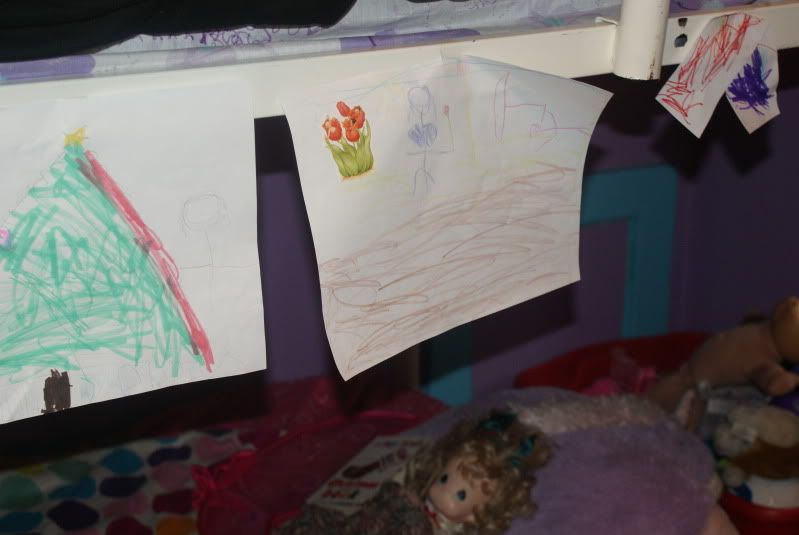 Tonight we will start a
Jesse Tree Devotional
, and on the first we will be opening the little doors for treats and daily activities I have planned!
How is your Advent/Christmas going, and what plans do you have in store?