Look who's 6!
Sweetpea turned 6 on Monday and she had a Flower Fairy party on Sunday the 30th!
Here are some pictures of the party prep followed by a slideshow of the actual party:
First I made some sparkly playdoh for party favor thank you gifts. I got this idea from Pinterest which is were I got many of the ideas below!
I used
this
recipe and added glitter.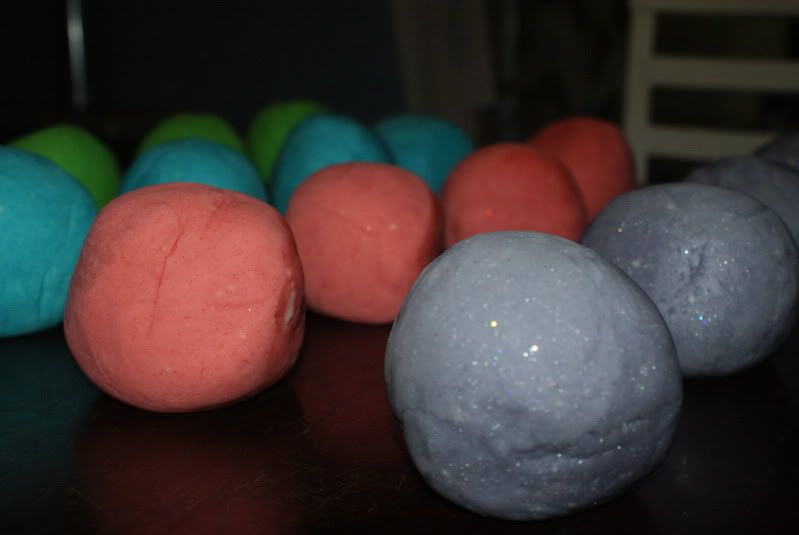 When it was done I put each playdoh ball into a ziplock bag and added these cute tags that I printed out!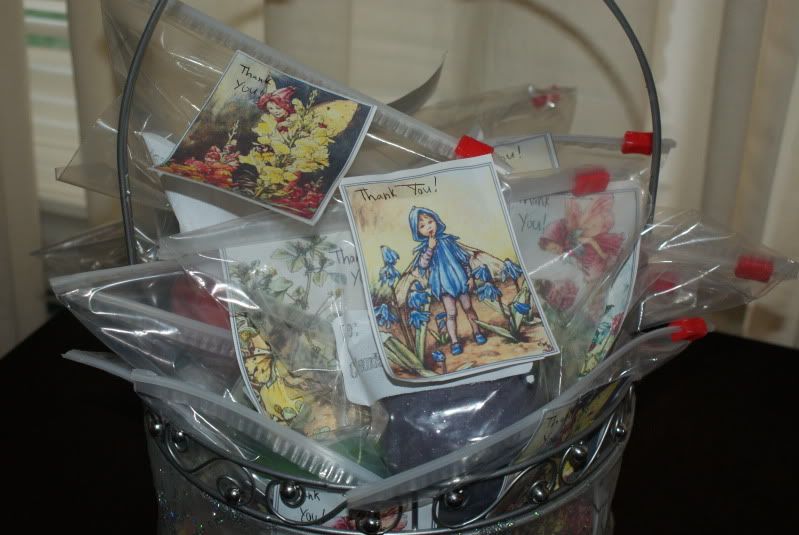 Sweetpea wanted the kids to make fairy houses at the party and to go with them I made fairy dolls out of doll clothes pins, pipe cleaners, and these wings that I printed out and the girls colored them.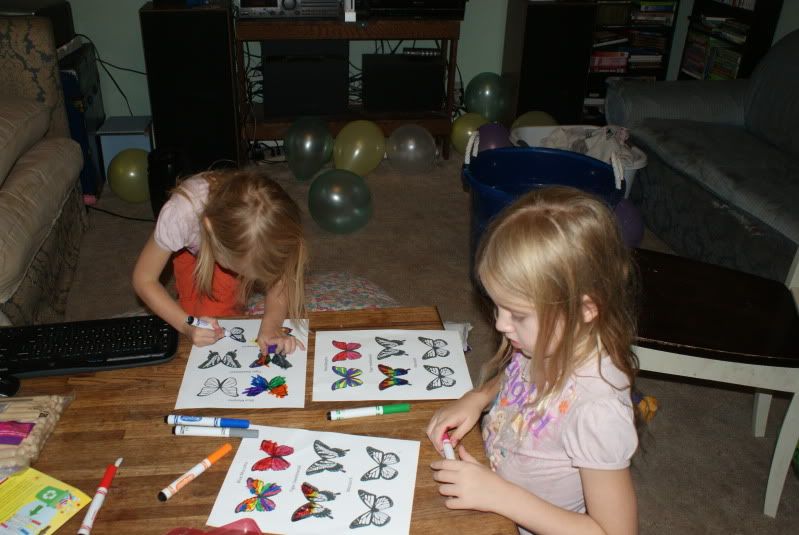 Here are the pins with pipe cleaner arms.
After the girls finished coloring I laminated the wings and glued them to the backs on the pins. The pattern for these wings and the fairy houses we made came from
here
.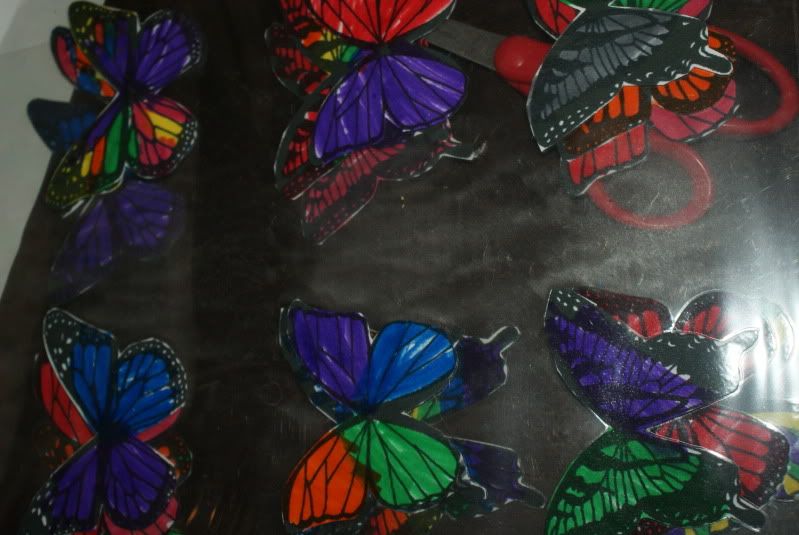 Here are some lanterns I bought at the dollar tree in the summer and some of the alphabet pictures Sweetpea colored.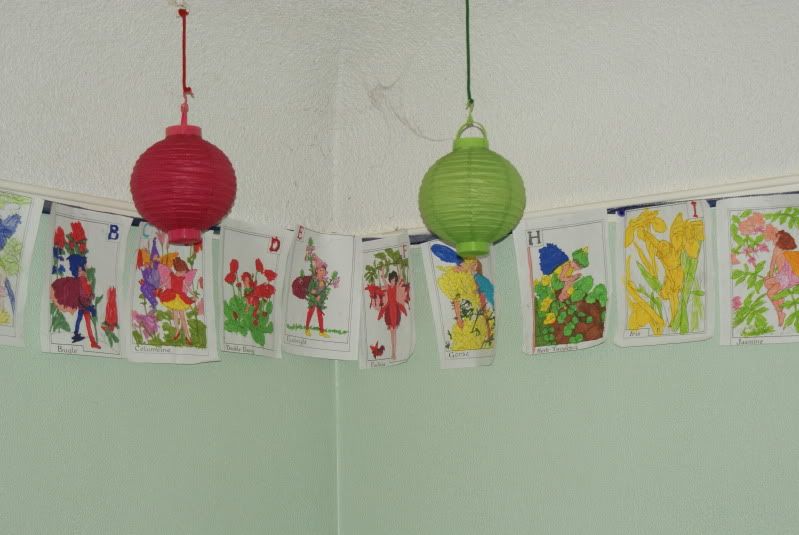 I bought this flower banner at the Dollar Tree also and I made the flower balls out of tissue paper.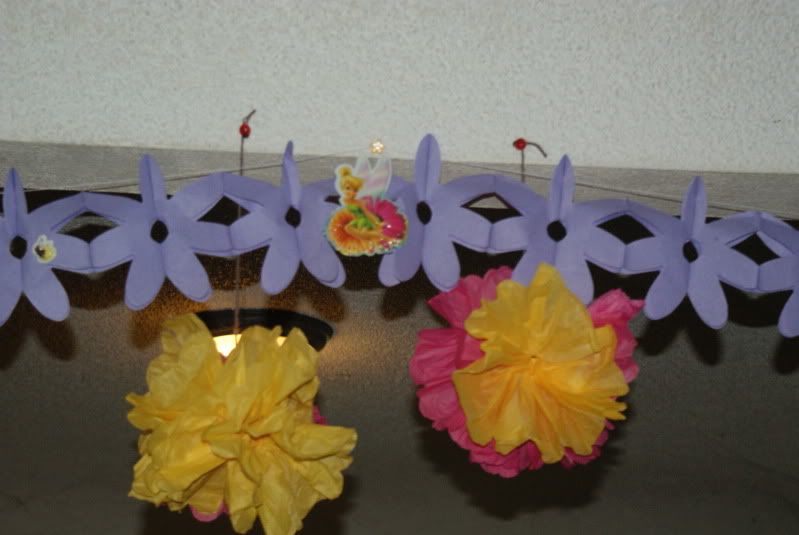 One more Dollar tree special trapped in a jar.
Some inspiration for the flowers on the cake came from
here
.
The girls really wanted to help so they joined me for candy dipping. I cut a bunch of different candies up and they dipped them in various colored sugar crystals.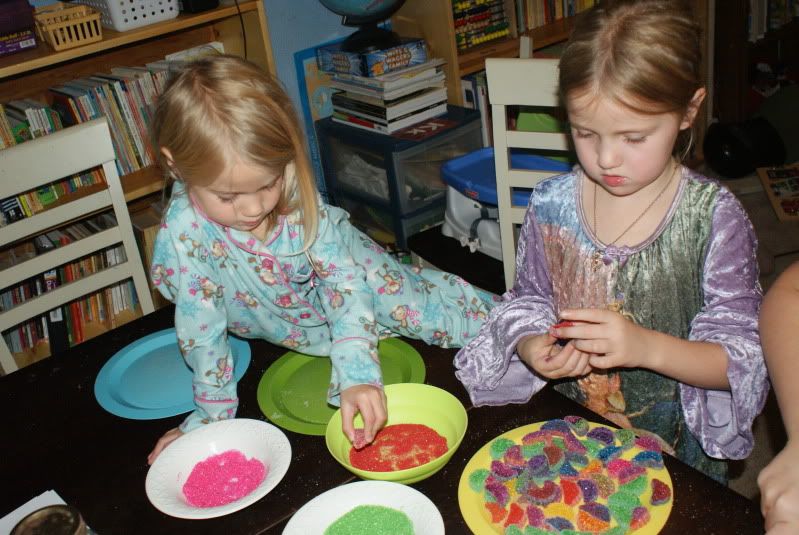 Buddy even joined in!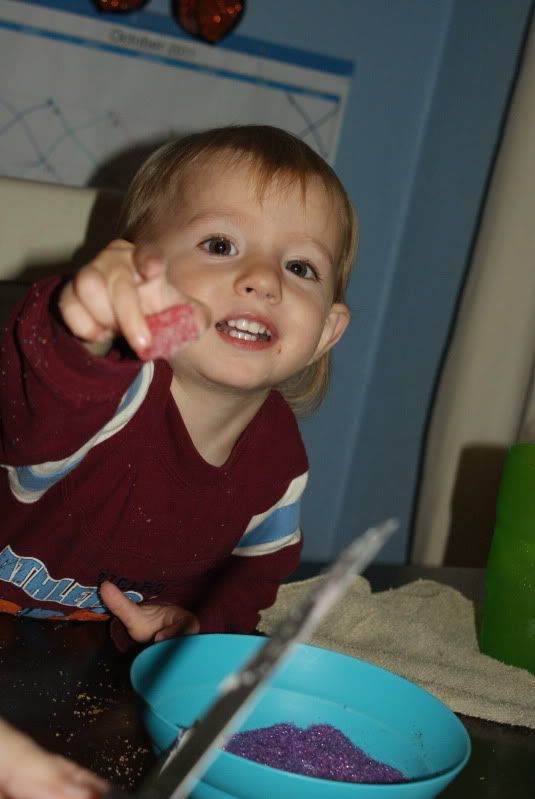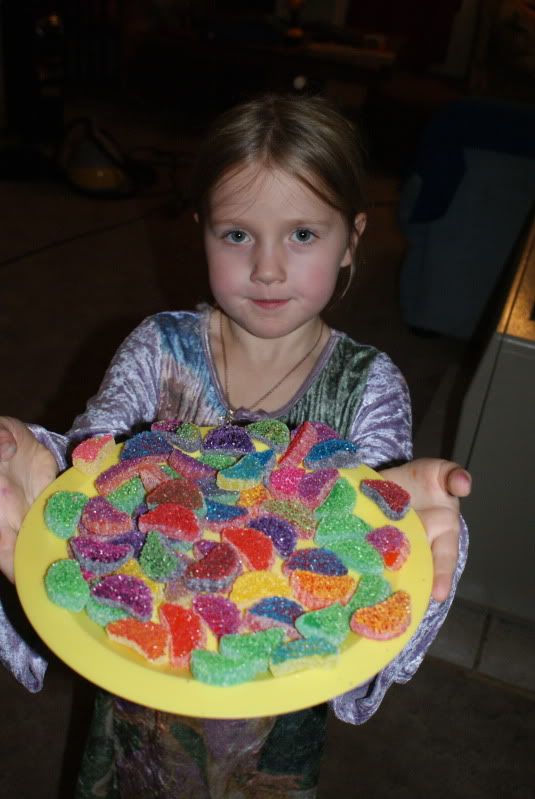 Sweetpea also helped me assemble some of the flowers. After the flowers were done and drying the kids went to bed and my husband and I finished the cake: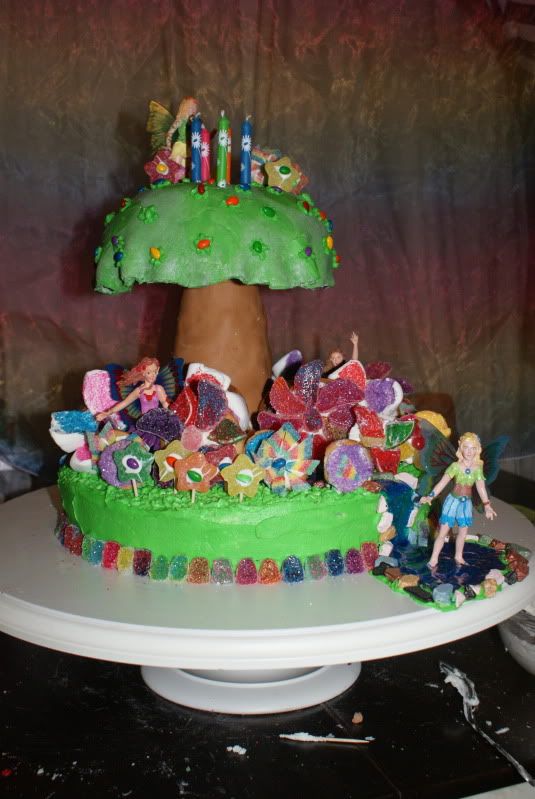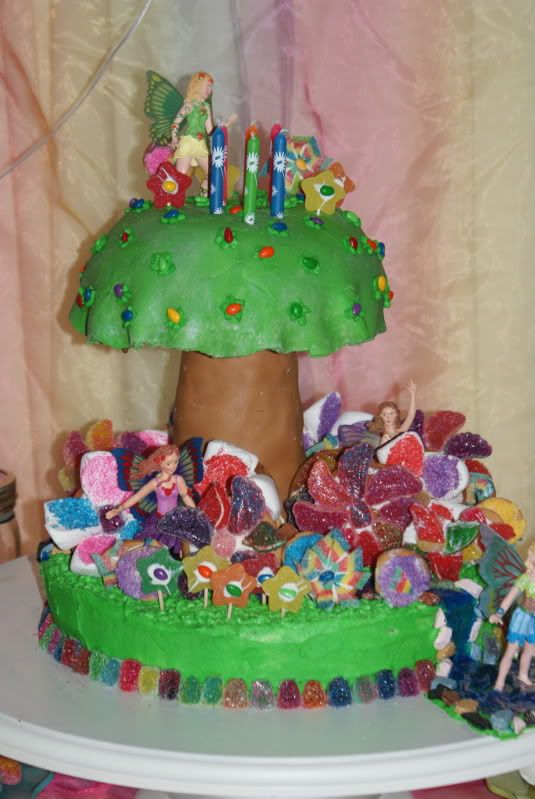 I ordered the fairies from Rainbow Resource. They are by Safari Ltd.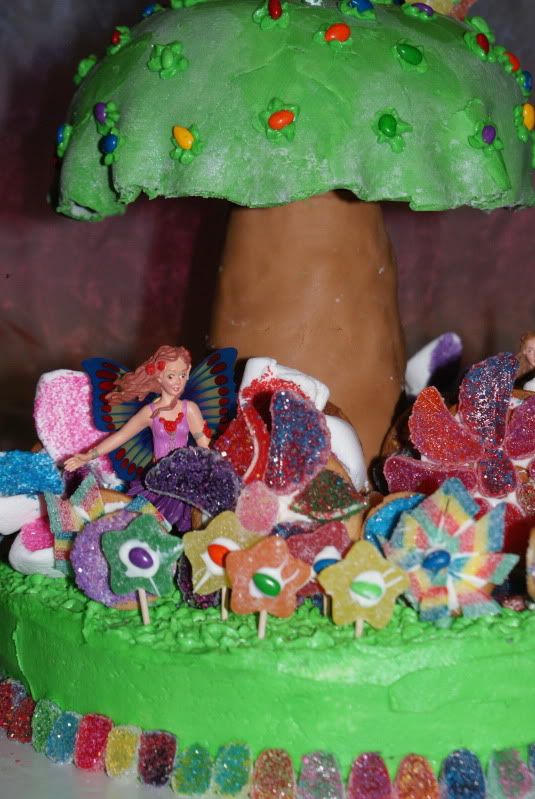 She loved the cake in the morning!
During the party the kids made their fairy houses. I collected this milk jugs and cut the doors and windows ahead of time.
The kids drew on them with markers and put stickers on them.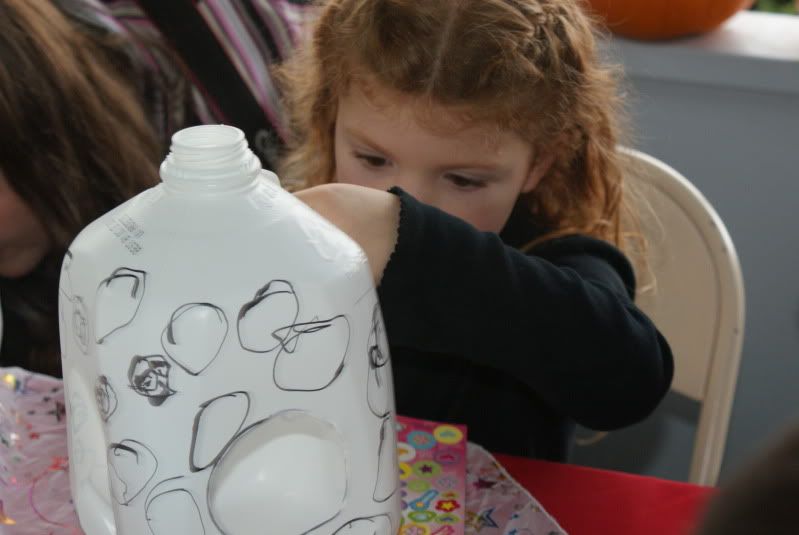 The finshed houses!
The party was a blast and we were blessed that my husbands brother and his family were in town from Mexico!