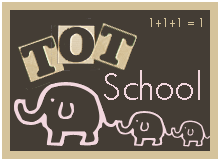 "Sweetpea is 40 months, Buttercup is 13 months"
We had quite a few interuptions this week. With MOPS and visitors, but we did manage to get some good playing/learning time in. I found a few new tools/toys last weekend at a garage sale and Salvation Army. Buttercup really got into totschool this week, so there are actually quite a few pictures of her.
She really likes these stacking cups
I found I big bucket of lacing cards and beads for .50
More stacking
Lacing
I found this magnent set at Salvation Army.
Hammering
Making a rainbow! She did so well coloring this.
You can never have enough glitter!