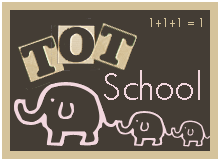 "Sweetpea is 40 month, and Buttercup is 13 months"
We had another great Tot school this week and here are some of the things we did. To see more check out my other posts from this week.
The kids really got into St. Patrick's day and they had their own parade. I also did a scavenger hunt with them for chocolate coins. I already posted pics of this. This week our theme was rainbows, Noah's ark, and St. Patrick's day.
Sweetpea put shamrock stickers down for numbers 1-8
Buttercup playing with are Little People Noah's ark
Painting a rainbow with watercolors.
Stacking.
Painting half a paperplate for an ark.