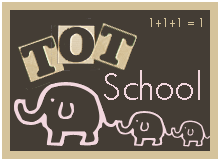 We did a lot of tot school this week. I didn't take a picture of everything, but I tried to take pics of the new things. I purchased some new things on clearnace and at thrift stores. The kids finished their human body lapbook. We really enjoyed it!
Cute Girls
I just bought some counting bears.
Sweetpea did really well with patterns.

I got this game on clearance at Fred Meyer's. It teaches matchng animals and colors.
Stacking
Working on food group wheel!
Putting organs on a body!
I was cutting fabric out last week, and Sweetpea wanted to help. I gave her a piece of paper and scissors. She cut it into a million pieces.
More cutting